The Road to Success begins with SealMaster
Products & Services
 A SealMaster® franchise is designed to be the One-Stop-Source for pavement maintenance products and equipment. All SealMaster products and equipment as well as other brand name products are available at SealMaster franchise locations.
SealMaster® coatings, paints, and liquid repair products are environmentally friendly water based emulsions.
Products
The following is a brief overview of the sealmaster product & equipment line. For a complete listing of SealMaster products be sure to request your free catalog.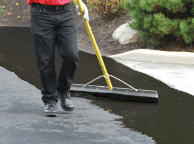 Available in Asphalt and Coal Tar emulsion formulations. SealMaster pavement sealers are "Simply The Best" with over 500 million gallons applied world-wide. Ideal for parking lots, driveways, secondary roads, and other asphalt pavement surfaces.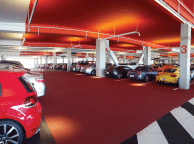 ColorPave™…
Now you can color your world with ColorPave™ pavement coating. Ideal for driveways, amusement parks, walkways, playgrounds, golf cart paths, etc.
AsPen® Pavement Rejuvenator…
The ideal surface treatment for roads, streets, airports, and highway shoulders.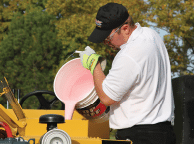 Sealer Additives…
Advanced Polymer additives designed to improve the performance of Pavement Sealers.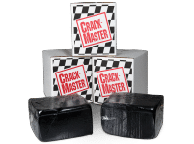 Crack Fillers & Sealants…
SealMaster® Crack Fillers and Sealants set the standards for quality & performance. Hot and Cold Applied materials available.
Preparation & Repair Materials…
Products include High Performance Pothole Patch, Oil Spot Primers, Squeegee applied patching & repair materials, and more.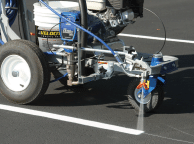 Traffic Paints…
Environmentally friendly 100% acrylic high performance water based formulations. Bright colors with outstanding durability.
SportMaster® Sport Surfacing Products….
• Tennis Courts
• Running Tracks
• In-Line Skating
• Nets, Posts, Windscreens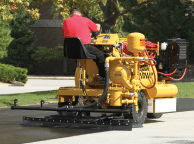 SealMaster® Sealcoating Equipment…
Setting the Standards for Quality, Performance, and Durability.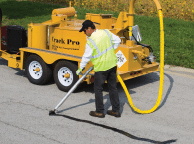 Road Maintenance Equipment…
A Full Line of Quality Road Maintenance Equipment
• Crack filling melter/applicators
• Heated tack coating units
• Aggregate chip spreaders
• Water tanks Several models and sizes to choose from.
Concrete Products…
Setting the Standards for Quality, Performance, and Durability.
Parts…
SealMaster® stocks parts for most makes and models of pavement maintenance equipment.
Parking Lot Blowers and Edgers…
• Billy Goat Blowers & Crack Cleaners.
• Little Wonder Blowers & Crack Cleaners.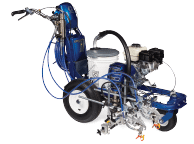 Striping Machines…
Graco and Titan striping machines for parking lots, athletic field marking, and general painting.
Tools & Accessories

A SealMaster® franchise offers a full line of tools and accessories.
• Squeegees
• Brushes
• Spray Tips
• Pour Pots
• Asphalt Lutes/Rakes
• Hand Tampers
• Traffic Stencils
• Traffic Control Signs
• Speed Bumps
• & much more
SealMaster® Franchises Provide the Following Services:
Spot Tanker Placement
A 4,000 gallon tanker of pavement sealer can be placed right on the jobsite enabling contractors to feed off the tanker as opposed to making several trips for sealer. This enables contractors to complete jobs much quicker.
Training Seminars
SealMaster® franchises hold periodic seminars on the latest application, marketing, and sales techniques. These seminars are attended by contractors, street departments, and property managers. Representatives from InFrasys, Inc. are available to assist with presentations.
Business Opportunity Seminars
A SealMaster® franchise is able to offer an exceptional business opportunity in the pavement maintenance contracting business. A SealMaster® franchise can offer the products, equipment, and training to assist entrepreneurs in starting their own contracting business.
Contractor Referral
A SealMaster® Franchise is an integral lead source for the pavement maintenance industry. The high profile of a SealMaster® Franchise attracts many property owners and street departments who are in need of pavement maintenance services. These leads are then directed to SealMaster® franchise customers.
Product Recommendations and Specifications
A SealMaster® franchise possesses numerous specifications for the maintenance and repair of several types of pavement surfaces including parking lots, driveways, airports, roads, and sport surfaces.
Call 800-341-7325 for more information!