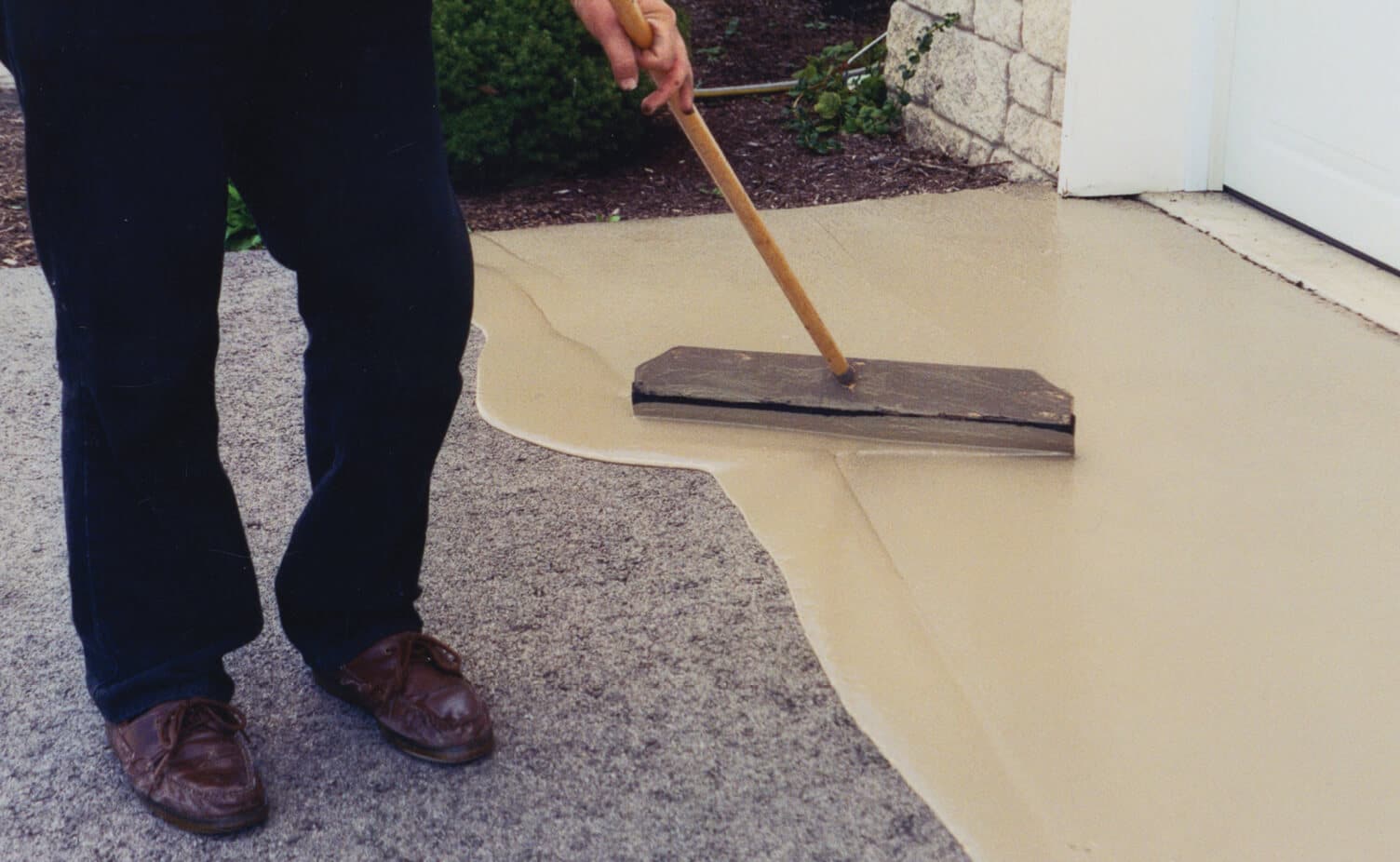 ColorPave Neutral Concentrate
Designed for Mixing with ColorPlus Pigment Dispersion, Sand and Water
ColorPave Neutral Concentrate is a 100% acrylic water based emulsion pavement color coating. It is designed to be mixed with water, sand, and ColorPlus pigment dispersion to achieve desired color.
Bring Color to Your Pavement – Fuel and UV Resistant Acrylic Coating
Description
ColorPave provides Color to asphalt surfaces including: Driveways, Parking Lots, Jogging/Bike Paths, Walkways, and more. ColorPave has color choices that can contribute to LEED credits and green parking. The 100% acrylic formula provides a durable surface that is free of oils that can track into your home or business, and doesn't have a strong pungent odor, like some pavement sealers. Many color choices are available by using ColorPlus Pigment Dispersion.
Coverage
Yield calculations are based on undiluted gallons of Acrylic Resurfacer and will vary according to surface texture and porosity within the limits below:
.07 to .09 gallons per square yard per coat. Two coats are recommended.
ColorPave Neutral Concentrate is formulated for job-mixing with ColorPlus, water and sand.
Uses
ColorPave can be used on Asphalt, Stamped Asphalt, and existing acrylic surfaces. Decorative asphalt areas that were previously color coated with an acrylic-based coating can be resurfaced with ColorPave. Do not use ColorPave on previously sealcoated areas where Coal Tar and non-acrylic formulas were used.
ColorPave Neutral Concentrate is mixed with ColorPlus Pigment Dispersion, water, and sand to produce an asphalt color coating material.
Surface Preparation
Surface must be clean from all oils, grease, loose material, dirt, and dust. Pavement surface repairs should be made with a suitable hot or cold asphalt mix. Cracks should be filled with SealMaster or SportMaster acrylic base crack filling products. DO NOT USE HOT APPLIED CRACK FILLING MATERIALS.
Mixing Procedures
ColorPave Neutral Concentrate: 55 gallons
Water: 33 gallons
ColorPlus: 4 gallons
Sand (50-60 mesh): 800 lbs.
Application
ColorPave shall be applied by squeegee, brush, roller, or specialized textured spray equipment.
Important
Temperatures must be above 50°F both during application and for a period of at least 24 hours after application. Do not apply when rain is imminent or forecast.
Clean Up
Wash tools in water before material dries.
| | |
| --- | --- |
| Unit Size | Unit Weight |
| 30 Gallon Keg | 285 lbs. |
| 55 Gallon Drum | 525 lbs. |
| 275 Gallon Tote | 2,650 lbs. |