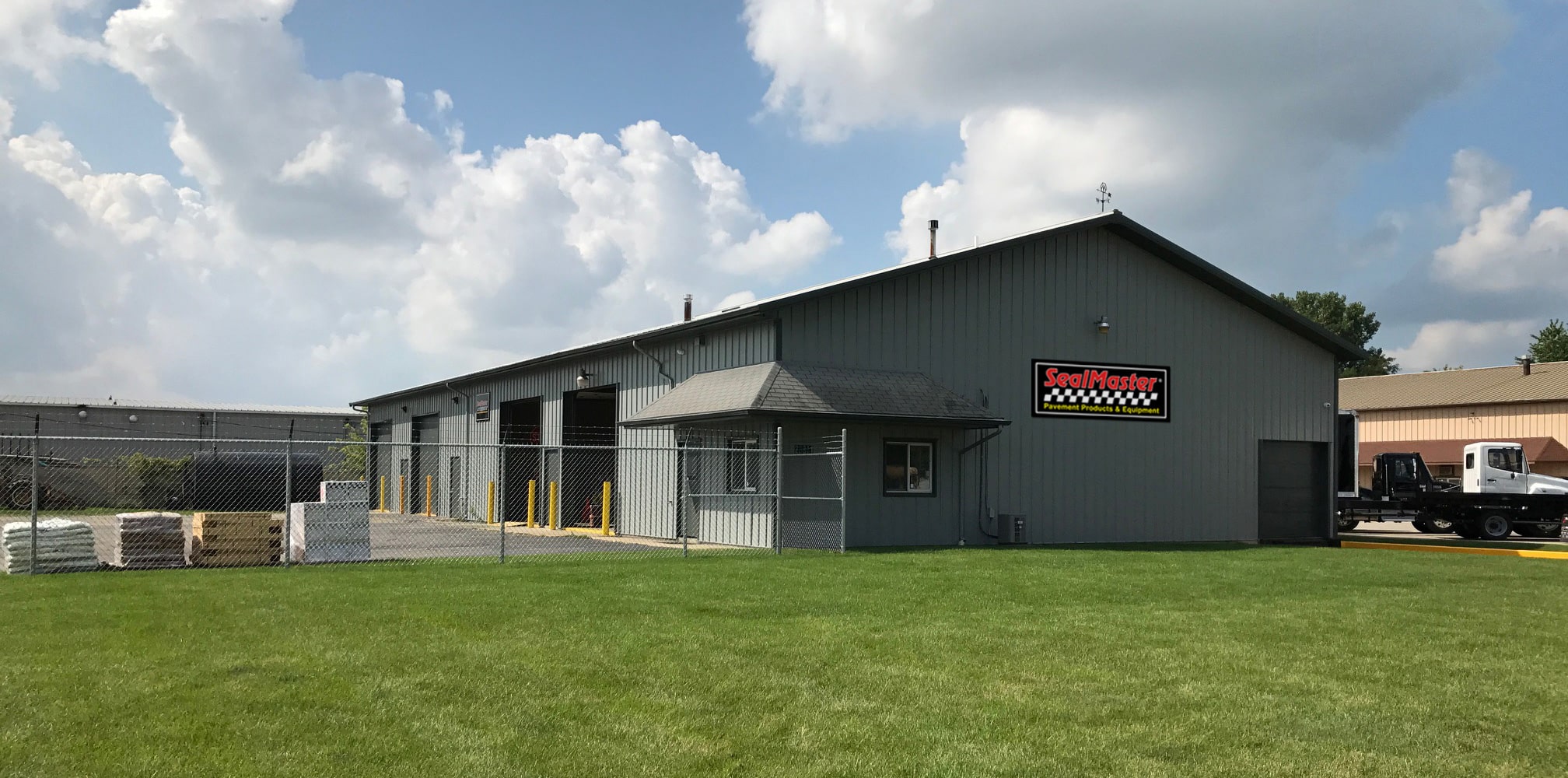 Pavement maintenance supplier now has five Illinois locations
SealMaster has announced the opening of its fifth store in Illinois, located at 23841 West Aero Court in Plainfield. "Now, from the near North Side, you can get to any of our stores within 30 minutes," says Kevin Shields, who owns the business with Mike and Jonathan Bashir. SealMaster manufactures pavement sealer and distributes a full line of pavement maintenance products and equipment. "Contractors can pick up anything they need," Shields adds. "It's a true one-stop source." SealMaster also supplies a full line of sport surfacing products.
SealMaster is the only sealcoat manufacturer that sells ready-to-apply pavement sealer, saving contractors the trouble of adding sand and water to a concentrate and mixing it themselves, Shields says. Prior to the store opening, the area was void of a local pavement maintenance supplier, according to Shields. He says the need for a store in Plainfield came with the area's growth. SealMaster also has locations in Alsip, Streamwood, Wood Dale and Rockford, and serves all of Illinois. To reach the new Plainfield store, call 815-354-0055.
ABOUT SEALMASTER
SealMaster, the nation's One-Stop Source for pavement maintenance products and equipment, is the world's leading manufacturer of pavement sealer with more than 100 locations in the United States, including Puerto Rico; licensed manufacturing in Canada, China, and Mexico; and distribution in more than 50 countries. In addition to pavement sealer, the company distributes pavement crack sealants and repair materials, traffic paints, dust suppressants, tools, accessories, sport surfacing products, and machines to apply all the materials. The company maintains its industry leadership consistently introducing high-performance, innovative pavement sealer formulations and state-of-the-art manufacturing technologies. Pavement maintenance professionals, property managers and owners, municipalities and others charged with pavement maintenance use SealMaster products and equipment to protect, preserve and beautify asphalt and concrete pavement. For more information, visit sealmaster.net.