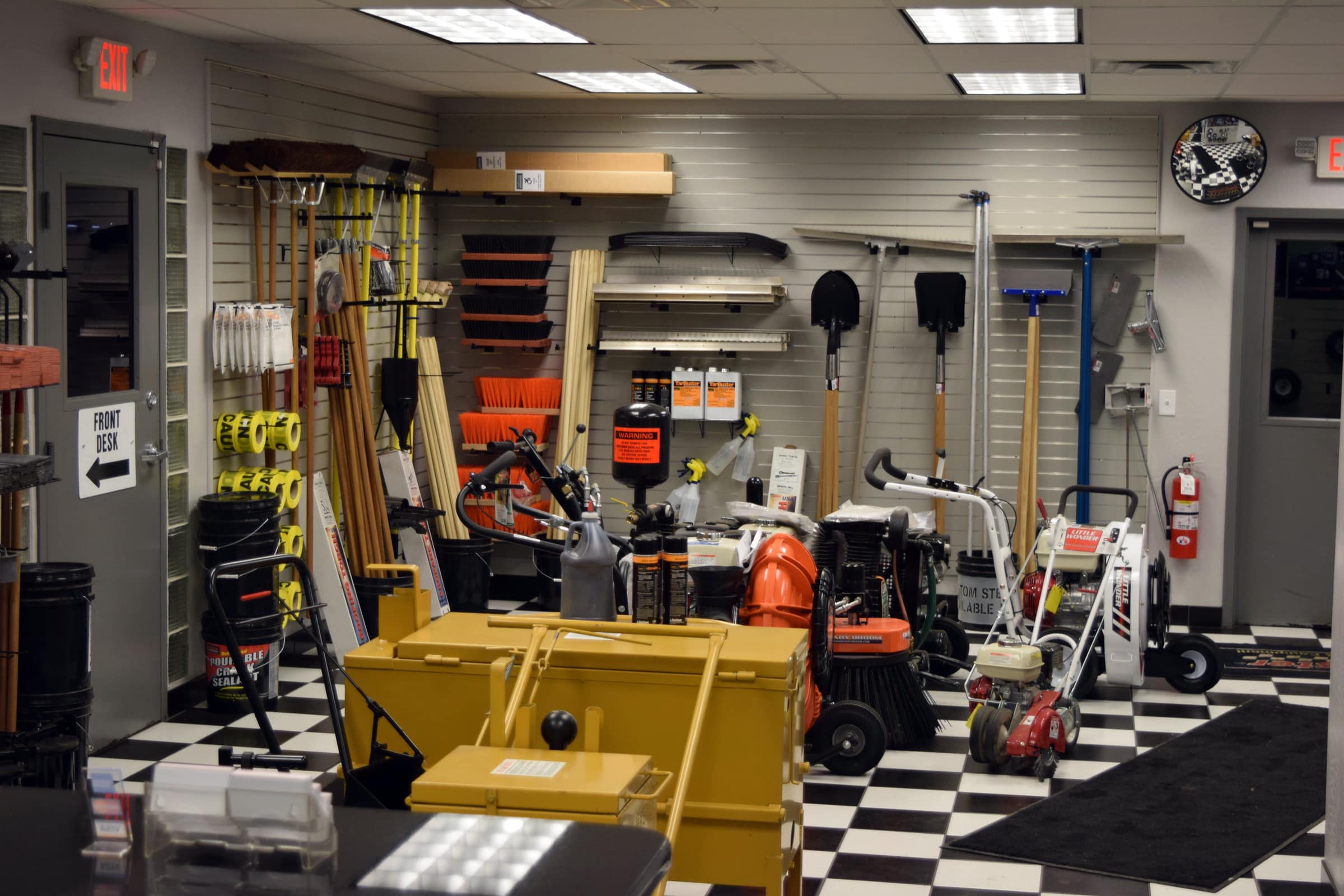 Supplies all of North Texas
SealMaster is pleased to announce new ownership of the pavement maintenance manufacturing and supply franchise that serves North Texas and surrounding areas. The manufacturing, distribution and retail operation, with an additional distribution and retail location in Fort Worth, is now owned by Rory P. Connor and Ralph D. LaRovere.
"We discovered the opportunity existed to contribute to extending the service life of our roads, parking lots, airport runways and other paved assets in North Texas," says Connor. "We realized optimizing their performance and enhancing their appearance is paramount to the continued growth and expansion in North Texas."
"Pavement sustainability is critical," adds LaRovere. "Pavement preservation is six to 10 times more cost effective than replacing damaged pavement. It's essential to properly maintain our roads, so we can keep pace with the increased traffic that accompanies our area's growth."
Connor and LaRovere say they are scouting for additional retail distribution sites to enhance customers' convenience. In Lancaster, SealMaster is located at 1801 N. Lancaster-Hutchins Road; and in Fort Worth, at 1115 NE 23rd St. The phone number is 800-395-7325.
With more than 100 privately owned locations nationwide, SealMaster manufactures pavement sealers and distributes a full line of pavement maintenance products and equipment, including crack sealants, pavement repair materials, traffic paints, dust suppressants, tools, accessories, SportMaster sport surfacing products, and machines to apply all the materials. SealMaster is widely known for introducing franchising to pavement maintenance sourcing in the early 1990s by standardizing quality, support, services and practices that "transformed an ugly duckling industry into a swan," according to Pavement Maintenance & Reconstruction magazine.
The demand for pavement maintenance supplies and equipment continues to grow as private and public entities have shifted focus to pavement preservation versus a previous approach of replacing pavement when it has fallen into a state of disrepair. Customers include contractors; public and private property owners; local, state and federal road departments; and others charged with performing pavement maintenance work.
Rick Simon, the SealMaster franchise system's director of franchise operations, says market demand has a number of SealMaster franchise owners building additions, establishing additional distribution points, and opening more showrooms. With a limited number of protected territories remaining in the United states, no more than 10 new U.S. manufacturing franchise opportunities are available in Arkansas, California, the Dakotas, Louisiana, Montana, Nebraska, Nevada, Oklahoma, Oregon, and Washington. Opportunities for distribution franchises are available in Wyoming, West Virginia, and New England.
ABOUT SEALMASTER
SealMaster, the nation's One-Stop Source for pavement maintenance products and equipment, is the world's leading manufacturer of pavement sealer with more than 100 locations in the United States, including Puerto Rico; licensed manufacturing in Canada, China, and Mexico; and distribution in more than 50 countries. In addition to pavement sealer, the company distributes pavement crack sealants and repair materials, traffic paints, dust suppressants, tools, accessories, sport surfacing products, and machines to apply all the materials. The company maintains its industry leadership consistently introducing high-performance, innovative pavement sealer formulations and state-of-the-art manufacturing technologies. Pavement maintenance professionals, property managers and owners, municipalities and others charged with pavement maintenance use SealMaster products and equipment to protect, preserve, and beautify asphalt and concrete pavement. For more information, visit sealmaster.net.