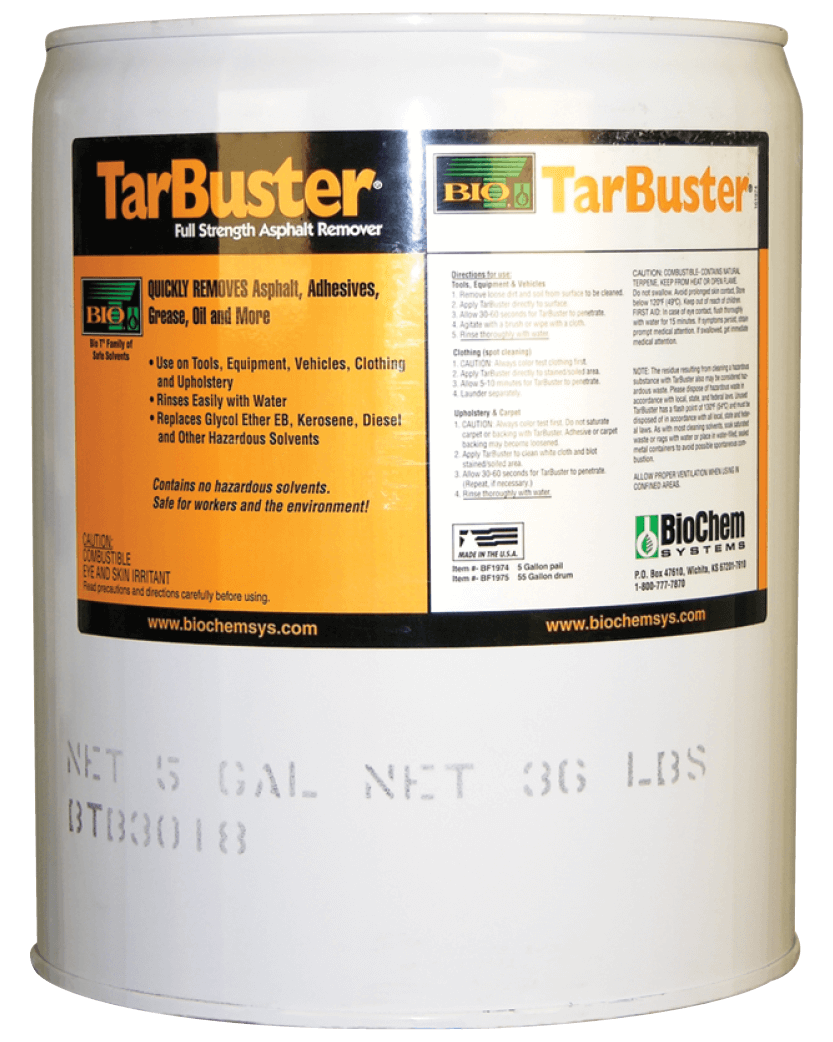 TarBuster
The Environmentally Friendly, Full Strength Tar and Asphalt Remover
TarBuster is FAST ACTING! In as little as 30 seconds you'll see how TarBuster cuts cleanup time in the toughest cleaning applications.
Features
Biodegradable
Non-Toxic
Non-Corrosive
Citrus Aroma
Sizes Available
TarBuster wipes (72 count), 1 Gallon Jug, (Case of 4) 1 Gallon Jugs, 5 Gallon Pail, 55 Gallon Drum
Description
The environmentally friendly full strength tar and asphalt remover. Non-offensive citrus aroma.
TarBuster's Industrial formulation safely penetrates, dissolves, and removes the toughest: Oil, Grease, Sludge, and Asphalt Pavement Sealer (not recommended for removal of coal tar).
Unit Size
Unit Weight
TarBuster Wipes
2 lbs.
1 Gallon Jug
9 lbs.
(Case of 4) 1 Gallon Jugs
34 lbs.
5 Gallon Pail
41 lbs.
55 Gallon Drum
440 lbs.