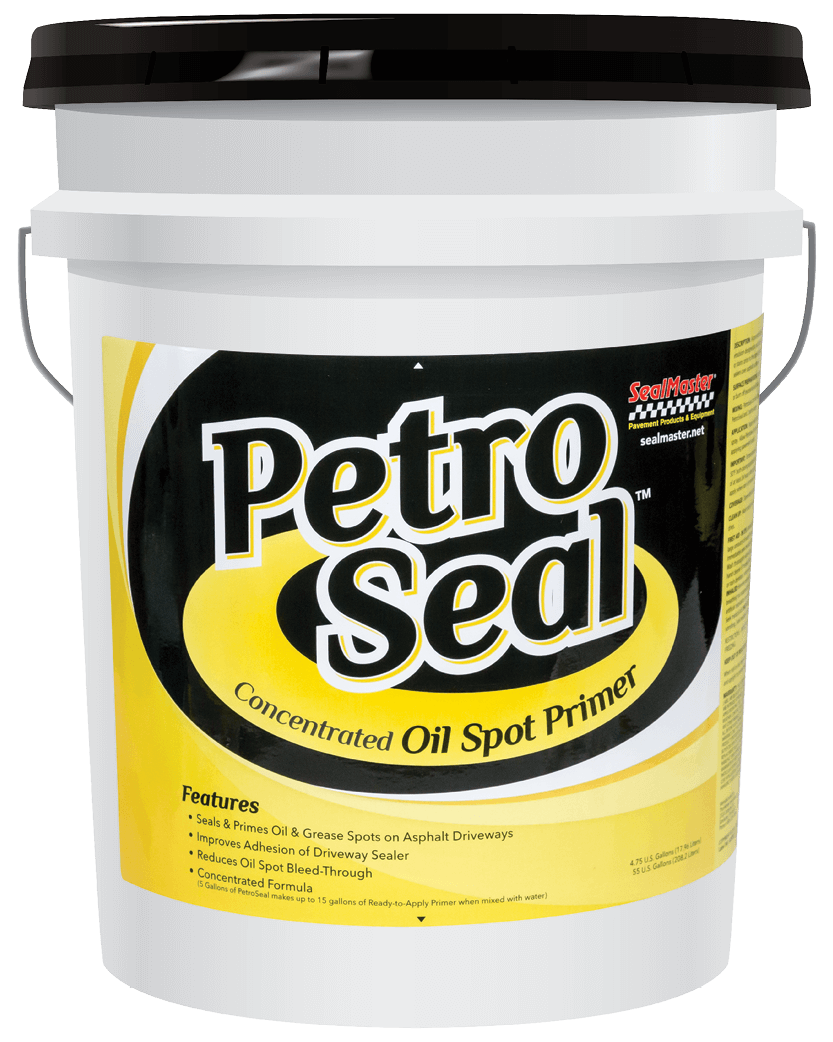 Petro Seal
Concentrated Oil Spot Primer
A concentrated polymer based emulsion designed to seal oil and grease spots or stains prior to the application of pavement sealers over asphalt surfaces.
Features
Concentrated, acrylic-based emulsion forms barrier over oil
and grease spots
Helps prevent oil and grease spots from bleeding up through
freshly applied pavement sealer
Applied by roller, brush, or spray
Can be diluted up to 2 parts water to 1 part Petro Seal
Environmentally friendly, water-based formulation
Surface Preparation
Scrape, wire brush, or burn off excessive build-up of oil and grease.
Mixing Procedures
Petro Seal can be diluted up to 1 part Petro Seal and 2 parts water.
Application
Apply with brush, roller or spray. Allow Petro Seal to dry completely before applying pavement sealer.
Important
Temperatures must be above 50°F both during application and for a period of at least 24 hours after application. Do not apply when rain is imminent or forecast.
Clean Up
Wash tools in water before material dries.
| | |
| --- | --- |
| Unit Size | Unit Weight |
| 5 Gallon Pail | 47 lbs. |
| 55 Gallon Drum | 520 lbs. |