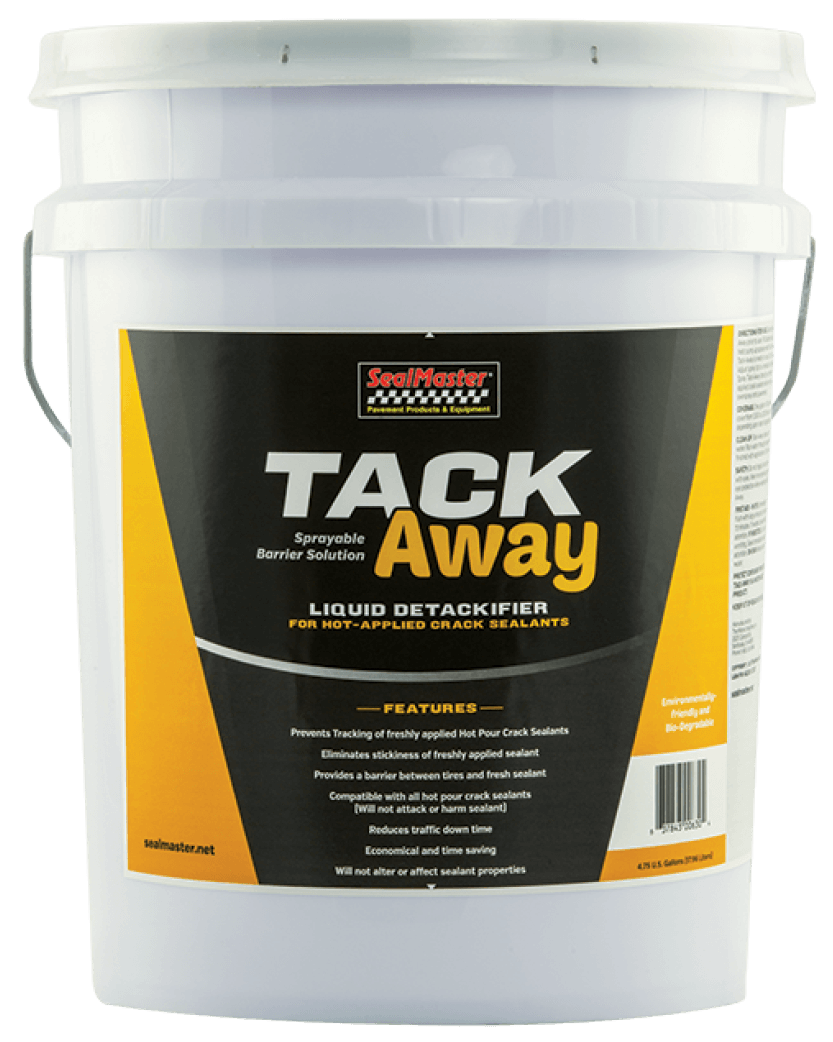 Tack Away
Liquid Detackifier for Hot-Applied Crack Sealants
A liquid detackifier for hot-applied crack sealants. Prevents tracking of freshly applied hot pour crack sealants.
Eliminates stickiness of freshly applied sealant
Provides a barrier between tires and fresh sealant
Compatible with all hot pour crack sealants (Will not attack or harm sealant)
Reduces traffic down time
Economical and time saving
Will not alter or affect sealant properties
Environmentally-friendly and biodegradable
Sizes Available
5 Gallon Pail
Coverage
One gallon will cover from 1,000 to 2,000 feet of cracks depending upon rate of application.
Mixing / Application Procedures
Gently stir Tack Away prior to use. Fill Garden-type, hand-held pump up sprayer with Tack Away. Adjust spray tip to a medium fan pattern. Spray Tack Away directly on freshly applied crack sealant while minimizing overspray onto pavement.
Clean Up
Cleans up with water. Run water through sprayer when finished with application of Tack Away.
Safety
Do not ingest. Avoid contact with eyes. Wear non-pervious gloves and eye protection when working with Tack Away.
Caution
Protect container from freezing. Tack Away is a water-based product. Keep out of reach of children.