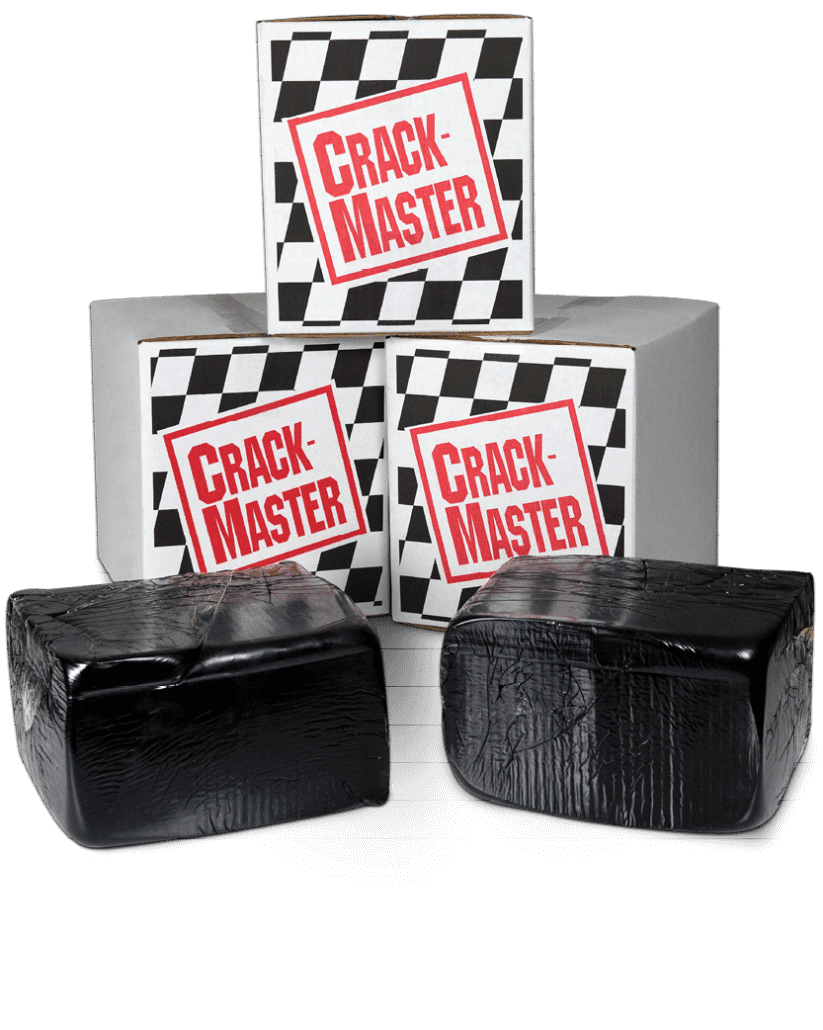 Marker adhesive designed for use in both direct fired kettles with agitation and oil-jacketed kettles. Ideal for use on roads and highways. Flexible in moderate to hot climates.
Sizes Available
50 lb. box with two 25 lb. cubes per box.
Coverage
Use the following chart as a guideline for estimating material requirements (based upon pounds of material needed for 100 feet of cracks):
| | | |
| --- | --- | --- |
| Crack Width | Depth | lbs. / 100 ft |
| 3/8″ | 3/8″ | 6.9 lbs. |
| 1/2″ | 1/2″ | 12.3 lbs. |
| 3/4″ | 3/4″ | 27.8 lbs. |
NOTE: The above coverage rates are only a guideline. Actual material usage may vary due to width of application and thickness of material above pavement surfaces.
Description
CrackMaster MA is a hot applied bituminous marker adhesive. When properly applied the material bonds markers and reflectors to concrete and asphalt pavements. It is a single component material formulated with select asphaltic resins and homogeneously mixed mineral filler. The marker adhesive does not contain rubber polymers.
Uses
CrackMaster MA is suitable for bonding pavement markers to portland cement, asphaltic concrete, and chip sealed road surfaces.
Mixing Procedures
Use material as supplied. Do not blend with other materials. After CrackMaster 1190 is melted it should be agitated or recirculated.
| | |
| --- | --- |
| Unit Size | Unit Weight |
| 50 lb. Box | 50 lbs. |