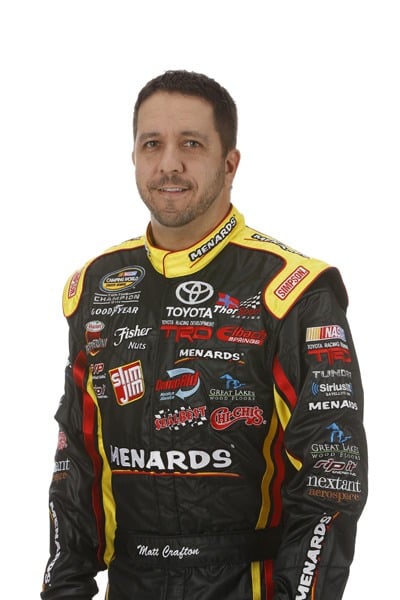 Matt Crafton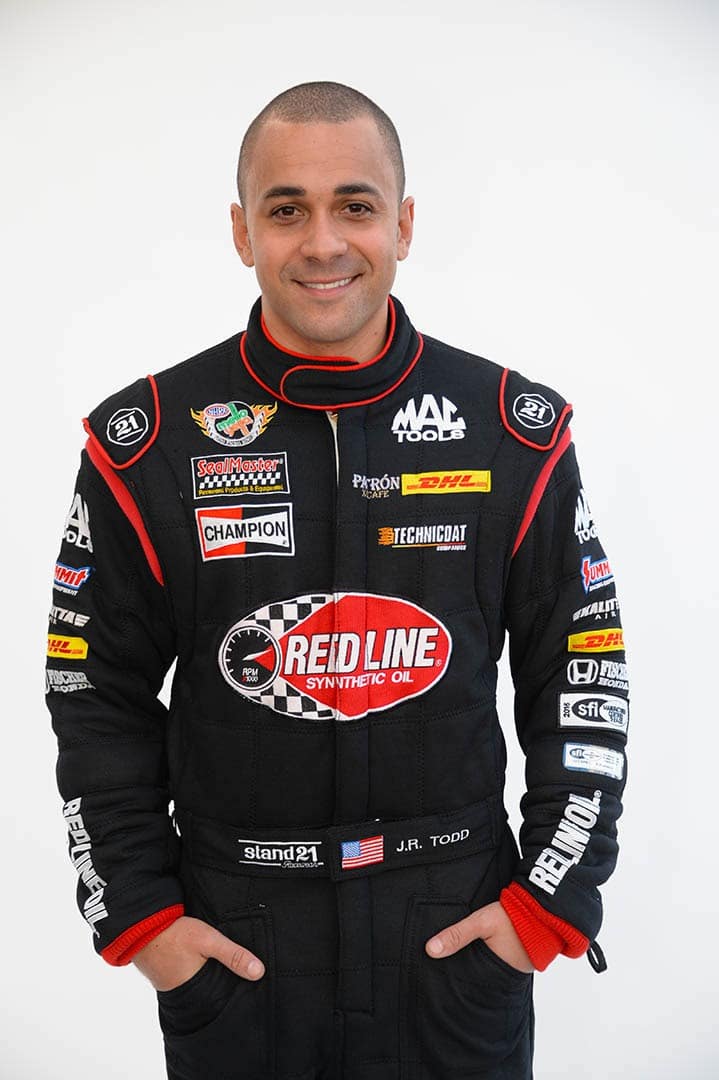 J.R. Todd
CHARLOTTE, NC. (March 24, 2015) "" Kalitta Motorsports and J.R. Todd, driver of the Red Line Oil/Kalitta Air Top Fuel dragster, are excited to welcome Matt Crafton, two-time and defending NASCAR Camping World Truck Series champion to the Charlotte 4-Wide Nationals and the SealMaster Track Walk this coming Sunday.
Todd and Crafton, along with Pro Stock drivers and brothers Shane and Jonathan Gray, will lead the SealMaster Track Walk at the Charlotte 4-Wide event. Fans are encouraged to participate in the track walk, which begins at 11:45 a.m. on Sunday.
"We always like to welcome stars from other forms of motorsports to the track," said Todd. "Crafton is a champion in another motorsport, so it is always interesting to get their perspective on what we do at the track."
Crafton, the only driver to win back-to-back championships in NASCAR's Camping World Truck Series, is coming off of a dominating win in Atlanta. On Saturday, Crafton will compete in the series' third event of the season, the Kroger 250, at the historic Martinsville Speedway, a race he won just one year ago.
"I'm looking forward to attending the NHRA drag races this weekend on behalf of SealMaster, and Kalitta Motorsports," said Crafton. "The 4-Wide Nationals are an experience like no other. To stand that close to the action and feel the 10,000-horsepower nitro engines go from 0 to 300 mph in a four-wide configuration is insane. These guys are some of the best in the world."
Crafton's team, ThorSport Racing, and SealMaster, the most trusted name in pavement maintenance for more than 40 years, are part of the ThorWorks Family of Brands. SealMaster is in its second season of sponsorship of Kalitta Motorsports' Top Fuel teams of Todd and Doug Kalitta.
"ThorSport Racing was known as SealMaster Racing 15 years ago when Matt was hired to drive the No. 88 truck," says SealMaster spokeswoman Debbie Hufford, adding, "He and SealMaster have a special history, and to this day he's a great brand ambassador. We're excited he's leading the SealMaster Track Walk with J.R. and championing our partnerships with the NHRA and Kalitta Motorsports."