Sealcoating Contractors Wilmington, DE | Parking Lot Maintenance | Asphalt Repair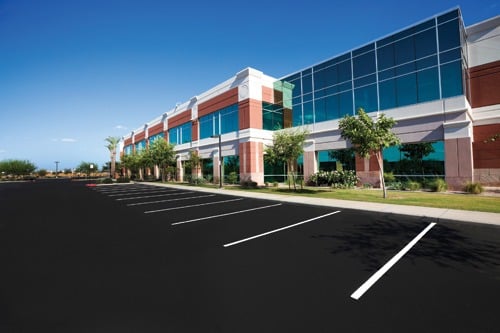 SealMaster / Wilmington
The One-Stop-Source for Pavement Maintenance Products and Equipment
Pavement Maintenance Contractors save valuable time and money with everything under one roof including Parking Lot Sealer, Crack Filler, Asphalt Repair Products, Traffic Paints, Tennis Court Surfacing Products, Sealcoating and Crack Filling Equipment, tools, accessories and more.
Find a Sealcoating / Parking Lot Maintenance Contractor in Wilmington and Vicinity
Schedule your FREE Pavement Inspection and Estimate for Asphalt Sealcoating, Crack Filling, Asphalt Repair and Striping
Our nationwide network of highly trained and experienced pavement professionals are available to provide on-site project recommendations as well as full application services to assure quality results at competitive prices on every project.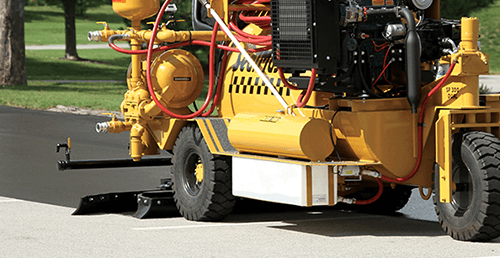 Contact SealMaster Wilmington
Asphalt Maintenance & Repair in the Wilmington, Delaware Area
The city of Wilmington, DE as it sits at the confluence of the Christina River and the Brandywine River like the majority of the United States enjoys a true four seasons throughout the year. The area sees about 40 inches of rain each year and experiences average lows below freezing December through February. These fluid changes in temperatures during the winter bring about numerous freeze-thaw cycles which can wreak havoc on our pavement.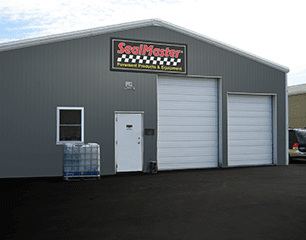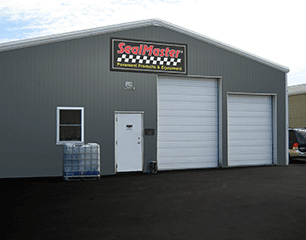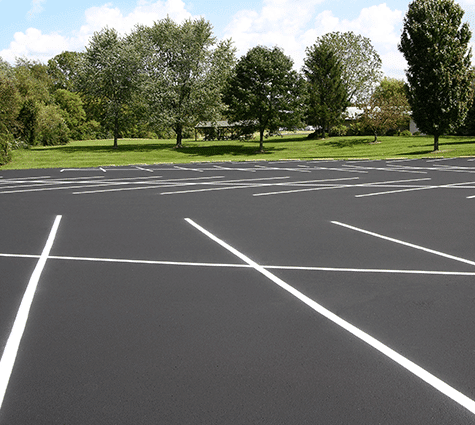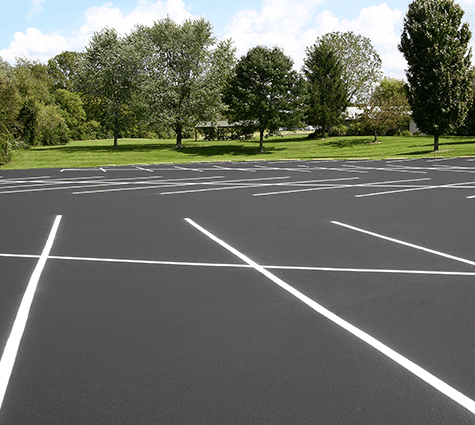 Asphalt pavement is mostly rock and/or stone and gravel, along with a binder. The rock, or aggregate, is held together with this binder known as asphalt cement. As the rain settle its way to the sub-base and erodes the soil, shifts in pavement can occur. The freezing and thawing generate pavement expansion and contraction. Maintaining this binder is essential in prolonging the deterioration of asphalt caused by the U.V. intensity of the sun and the rain that falls throughout the year. Blocking the sun and shedding moisture away from pavement is a crucial step in protecting paved surfaces.
Pavement maintenance and preservation is one of the most cost-effective ways to extend the service life of your pavement. Repair and replacement can cost up to six times more than a routine pavement maintenance program.
SealMaster has worked hard to earn the trust of contractors and has developed the largest contractor referral network across the country. We can get you in touch with multiple pavement maintenance contractors to cover your needs. Within the State of Delaware, our contractor service network can cover Wilmington, Newark and Dover to Rehoboth Beach for pavement sealing, traffic marking, pothole patching as well as tennis court resurfacing SealMaster is your one-stop source for any pavement maintenance services including sealcoating, striping, crack-filling and sports surfacing.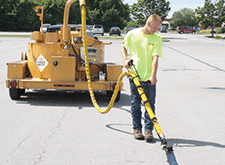 Find a Sealcoating Contractor Near You
SealMaster has the industry's largest network of pavement sealcoating professionals. Let us help you beautify, protect and preserve your parking lot, driveway or road.
CLICK HERE FOR FREE ESTIMATES IN:
For all other cities in Delaware, click here.
SealMaster/Wilmington
11 James Court
Wilmington, DE 19801
(302) 654-4811
Knowledge is power. Learn all there is to know about pavement maintenance in our information library.
Simply click on a white paper below to learn more!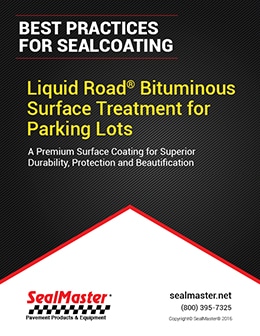 Liquid Road Bituminous Surface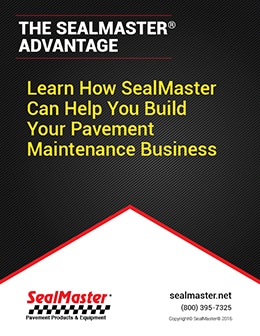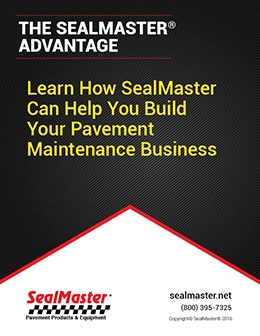 SealMaster Sealcoating Products and Equipment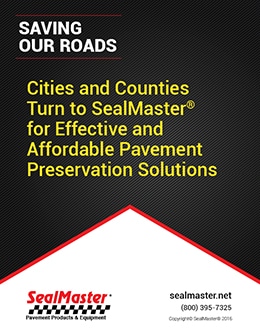 Pavement Preservation for Roads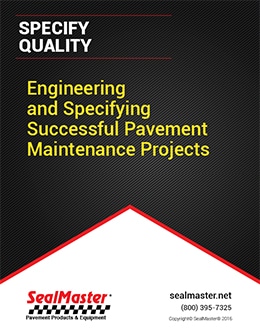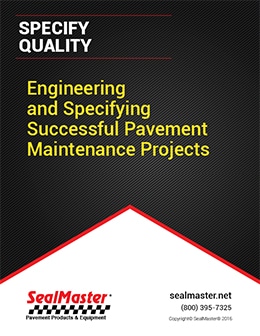 How to Specify Sealcoating Projects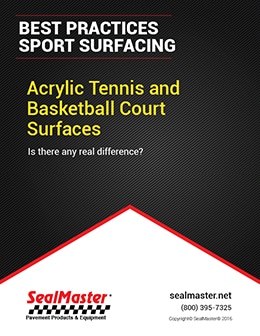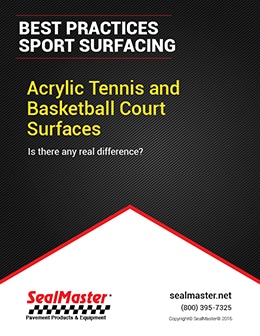 Acrylic Tennis and Basketball Courts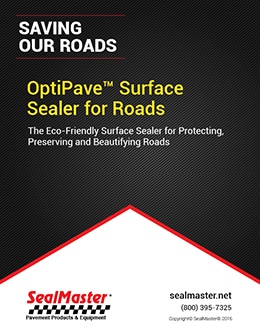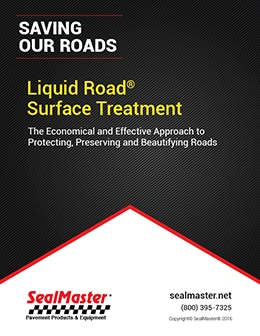 Liquid Road Surface Treatment for Roads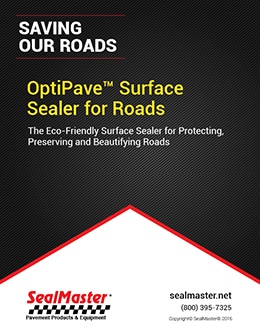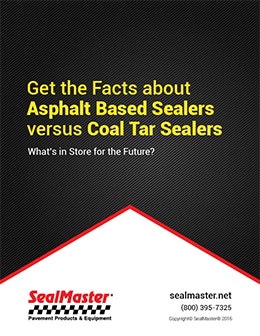 Asphalt vs. Coal Tar Pavement Sealer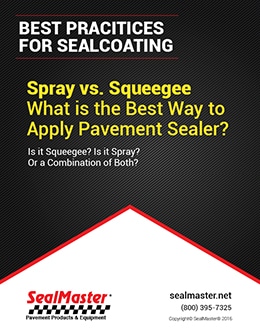 Spray vs. Squeegee Sealer Application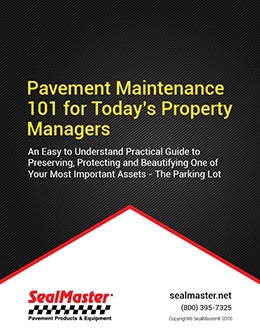 Pavement Maintenance Guide for Property Managers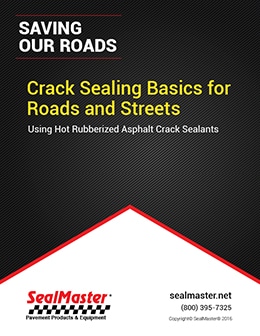 Hot Pour Crack Sealing Tutorial