Sealcoating Contractors Kansas City, MO | Parking Lot Maintenance | Asphalt Repair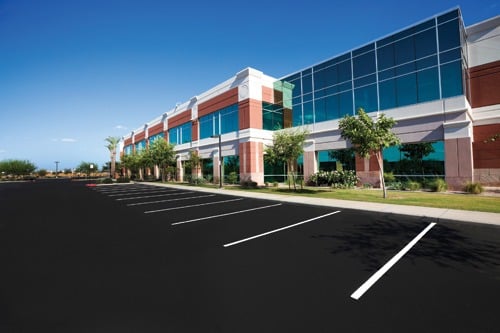 SealMaster / Kansas City
The One-Stop-Source for Pavement Maintenance Products and Equipment
Pavement Maintenance Contractors save valuable time and money with everything under one roof including Parking Lot Sealer, Crack Filler, Asphalt Repair Products, Traffic Paints, Tennis Court Surfacing Products, Sealcoating and Crack Filling Equipment, tools, accessories and more.
Find a Sealcoating / Parking Lot Maintenance Contractor in Kansas City and Vicinity
Schedule your FREE Pavement Inspection and Estimate for Asphalt Sealcoating, Crack Filling, Asphalt Repair and Striping
Our nationwide network of highly trained and experienced pavement professionals are available to provide on-site project recommendations as well as full application services to assure quality results at competitive prices on every project.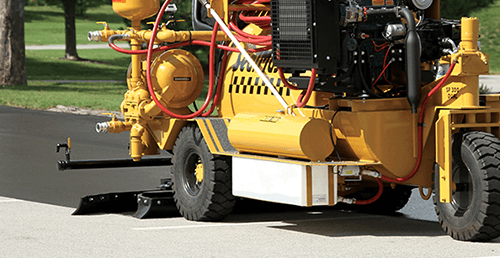 Contact SealMaster Kansas City
Extend the Life of Your Pavement with Routine Maintenance
Preservation efforts pay off with long-term savings, curb appeal
Our cold Kansas winters, hot summers, wet springs and crisp, cool autumns, along with the snow, rain, and sunshine that come with them, allow us to truly experience the year's four seasons for which they're traditionally known. Kansas weather, however, is typically harsh on pavement. Sunshine oxidizes pavement, wearing the binding agents that keep it in solid form. Rain and snow, too wear on the surface of the pavement. Winter's freeze-thaw cycles cause movement and cracking. And if water seeps through cracks in the distressed pavement, reaching its substrate, the ground will heave, which is ultimately what creates potholes.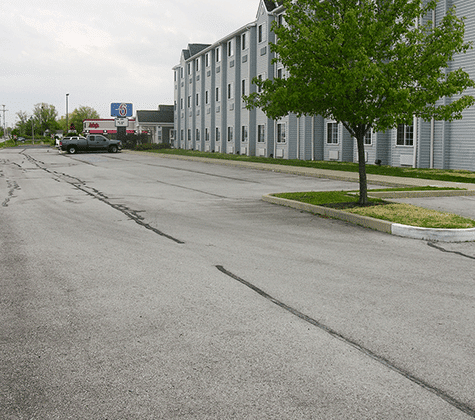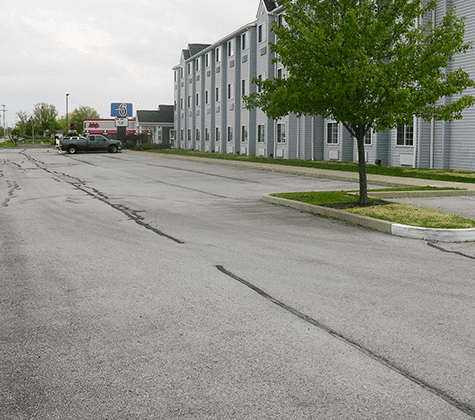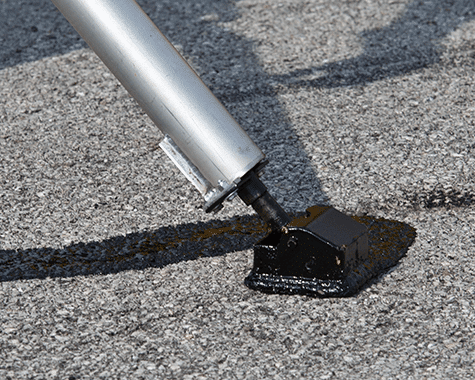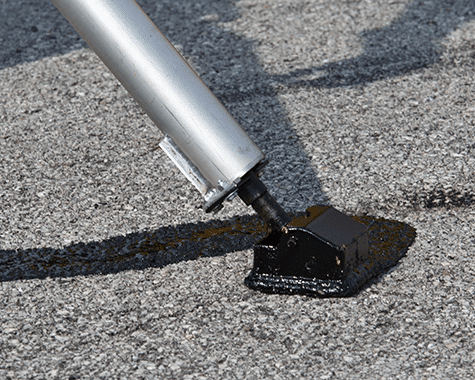 Thankfully, maintaining a routine schedule for pavement maintenance can extend the life of pavement by decades. Simply sealing cracks and sealcoating pavement on a routine basis will make all the difference in how long your pavement will last and look good. Pavement is among property owners' most valuable assets and a new paving is a costly prospect. That's why, if we take care of what we have, it will serve us well in the long run.
Ideally, pavement should be sealed within six to 12 months of installation because the sometimes slow, but always steady, process of degradation begins as soon as it's installed. SealMaster manufactures a number of different types of pavement sealer to meet the demands of different climates, types of use, age and other factors that impact degradation. All of them are engineered for durable, long-lasting performance. The same goes for crack sealants—no one size fits all.
We or a member of our vast network of sealcoating contractors can help you choose the crack filler and pavement sealer formulas best suited for the job. We can also recommend what a routine pavement maintenance schedule would look like for the pavement being treated. When you receive a free pavement inspection, you'll also receive an explanation of how we can help you keep your driveway, parking lot, streets in residential and commercial developments, bicycle paths, sport courts and more in tip-top shape.
Preservation efforts cost six to 10 times less than milling and filling, replacement and other measures more drastic than routine maintenance. Pavement is very sustainable of it is kept in good condition. It also dramatically impacts curb appeal, property values, and when it comes to commercial interests, sales.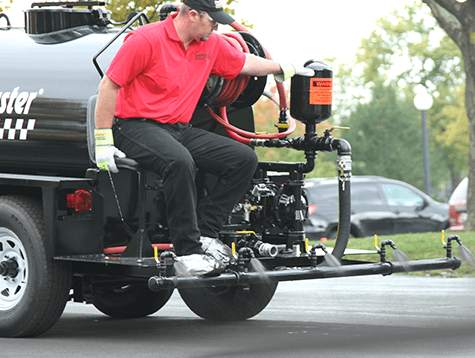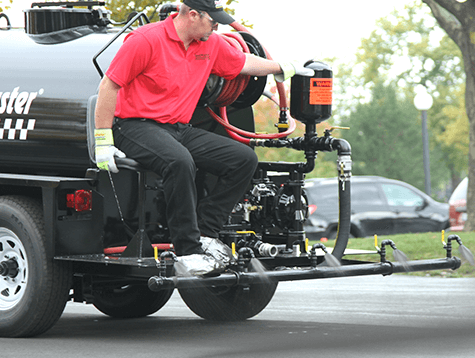 If you like to do business locally, we can help you find a contractor whether you're in Overland Park, Kansas City, Olathe, Shawnee, Lenexa, Leavenworth, Leawood, Prairie Village, Gardner, Ottawa, Lancaster or Miriam, and in Missouri, Independence, Lee's Summit, Blue Springs, Liberty, Raytown, Gladstone, Grandview, Belton, Raymore, Grain Valley or Excelsior Springs; or any place in between.
Find a Sealcoating Contractor Near You
SealMaster has the industry's largest network of pavement sealcoating professionals. Let us help you beautify, protect and preserve your parking lot, driveway or road.
CLICK HERE FOR FREE ESTIMATES IN:
Holts Summit
Kansas City
St. Louis
For all other cities in Kansas, click here.
SealMaster/Kansas City
4110 E. 12th Street
Kansas City, MO 64127
(816) 569-5382
Knowledge is power. Learn all there is to know about pavement maintenance in our information library.
Simply click on a white paper below to learn more!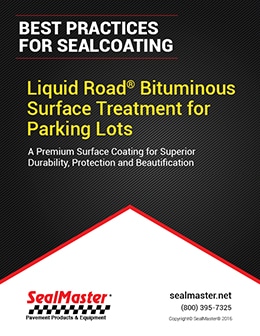 Liquid Road Bituminous Surface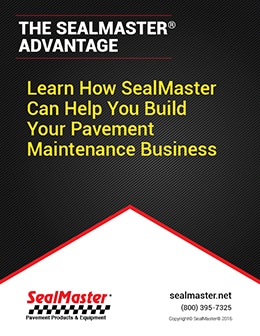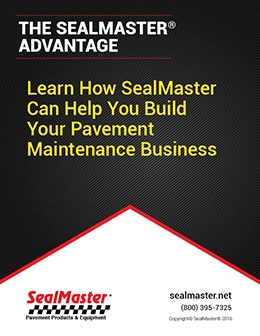 SealMaster Sealcoating Products and Equipment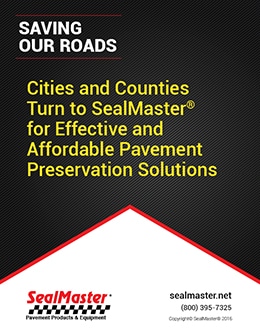 Pavement Preservation for Roads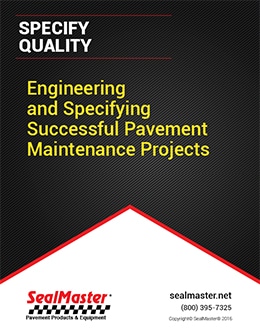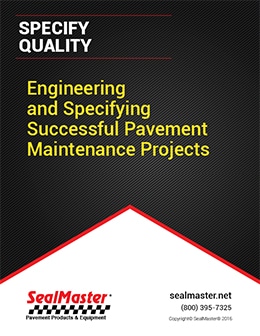 How to Specify Sealcoating Projects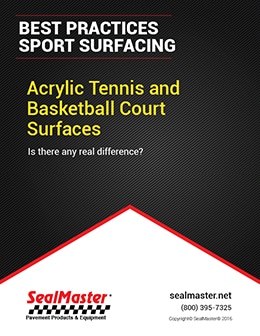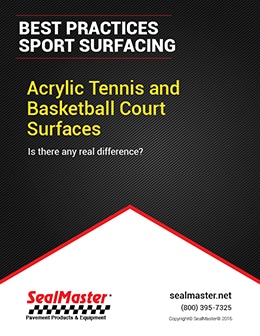 Acrylic Tennis and Basketball Courts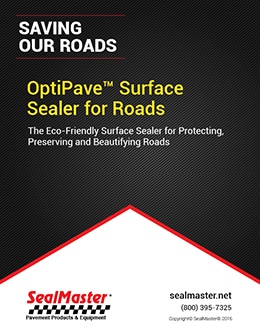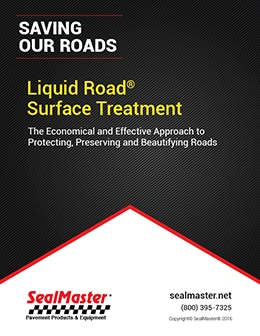 Liquid Road Surface Treatment for Roads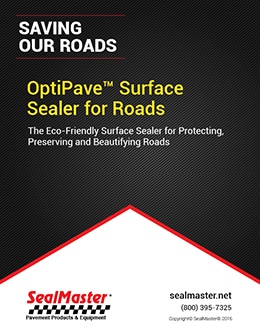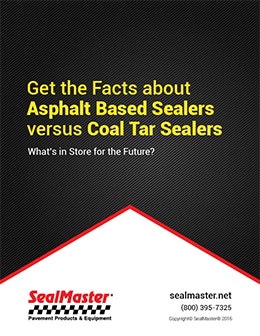 Asphalt vs. Coal Tar Pavement Sealer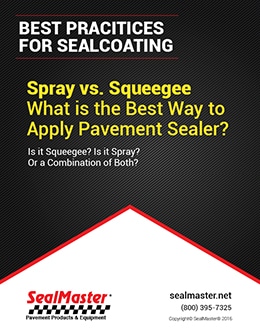 Spray vs. Squeegee Sealer Application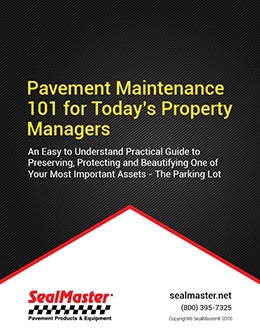 Pavement Maintenance Guide for Property Managers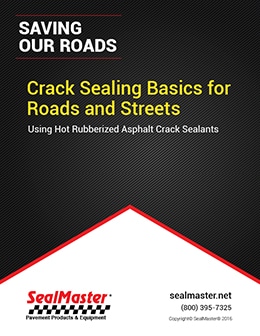 Hot Pour Crack Sealing Tutorial