Sealcoating Contractors Phoenix, AZ | Parking Lot Maintenance | Asphalt Repair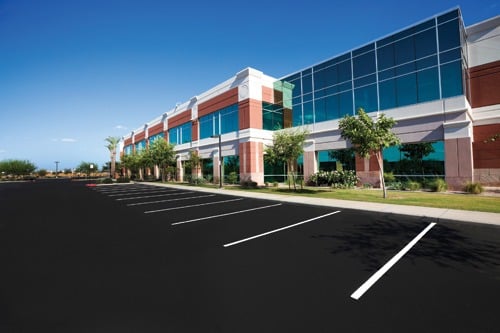 SealMaster / Phoenix
The One-Stop-Source for Pavement Maintenance Products and Equipment
Pavement Maintenance Contractors save valuable time and money with everything under one roof including Parking Lot Sealer, Crack Filler, Asphalt Repair Products, Traffic Paints, Tennis Court Surfacing Products, Sealcoating and Crack Filling Equipment, tools, accessories and more.
Find a Sealcoating / Parking Lot Maintenance Contractor in Phoenix and Vicinity
Schedule your FREE Pavement Inspection and Estimate for Asphalt Sealcoating, Crack Filling, Asphalt Repair and Striping
Our nationwide network of highly trained and experienced pavement professionals are available to provide on-site project recommendations as well as full application services to assure quality results at competitive prices on every project.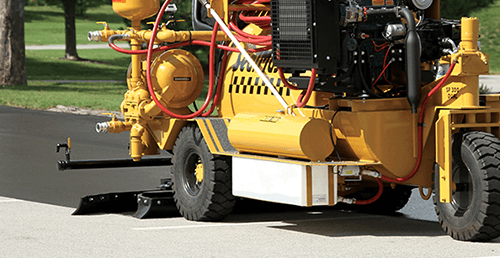 Contact SealMaster Phoenix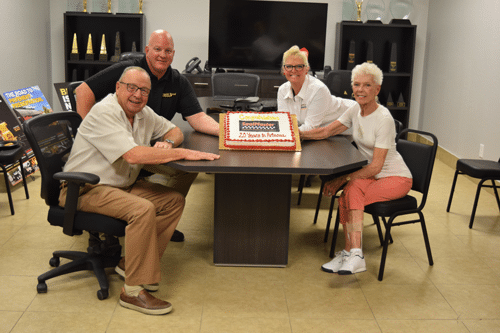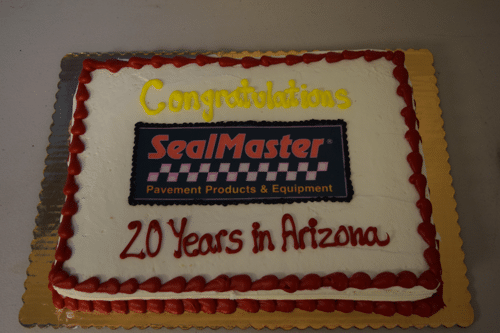 SealMaster Owners Dave and Sue Musgrove (front); and Dave and Daphne Boon celebrate their 20th year serving the pavement maintenance and preservation industry in Arizona.
Industry growth warrants increased production capacity Phoenix, Ariz. - SealMaster, a Phoenix franchise that manufactures pavement sealer and distributes a full line of pavement maintenance products and equipment throughout Arizona, has announced it has moved to 2003 McDowell Road. The move was necessary to meet the state's growing demand for pavement preservation products and equipment....
read more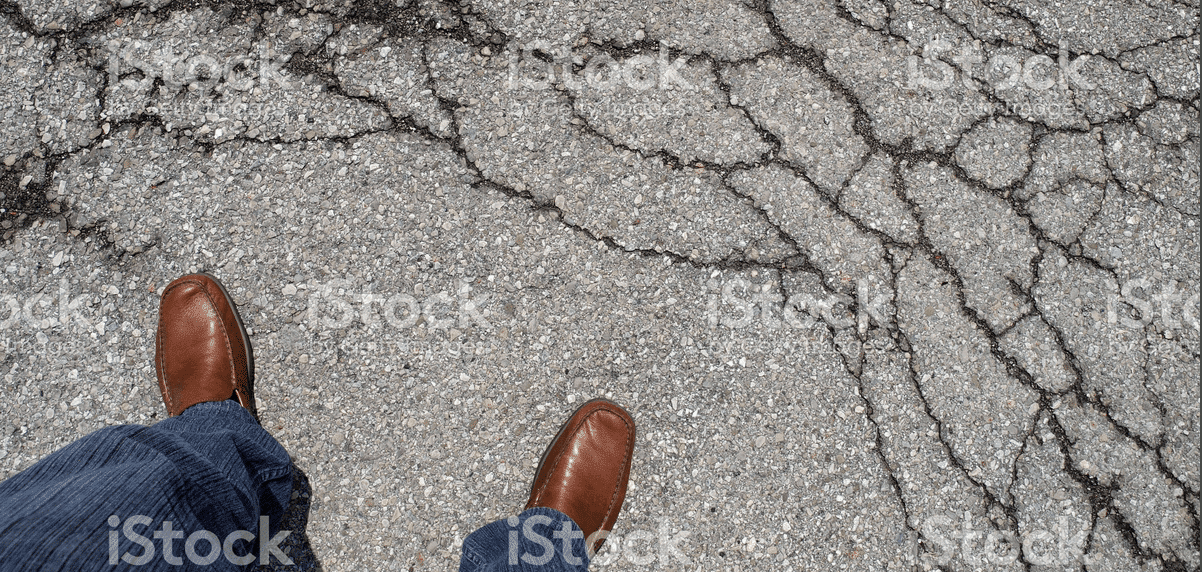 The beautiful weather we enjoy in and around Phoenix and Maricopa County can be rough on our pavement.
In this Sonoran Desert region, on average, we get 299 days of sunshine a year. This wonderful aspect of our climate, however, degrades the binding properties of pavement to the degree it experiences fatigue, loss of aggregate, and susceptibility to cracking. This applies to paved sport surfaces as well.
Thankfully, with proper maintenance, we can more than double the service life of our asphalt assets.
Sealcoating
Sealcoating, including fog sealing, replenishes the binder in pavement and helps protect pavement from deteriorating.
Crack Sealing
Crack sealing prevents water from reaching the pavement substrate, which weakens pavement and contributes to the formation of potholes. Filling cracks also stops them from growing in size.
Potholes
Potholes can be patched to stem deterioration, and to aid in preservation efforts.
Patching
Patching is also imperative to keeping blacktop in safe condition.
Protect, Beautify & Renew Asphalt Pavement
Here in the Valley of the Sun, where we take great pride in both aesthetics and sustainability, the importance of pavement maintenance and preservation cannot be overestimated. Nothing communicates clean, fresh curb appeal like the look of new asphalt, which is accomplished with proper care. Routine upkeep also represents responsible ownership in that we are preserving resources that would otherwise be required for extensive repairs or replacement.
Pavement maintenance and preservation is also the most cost-effective way to extend the service life of our paved assets. Repair and replacement can cost up to six times more than routine efforts to protect our asphalt investments. It makes sense economically, environmentally, and aesthetically.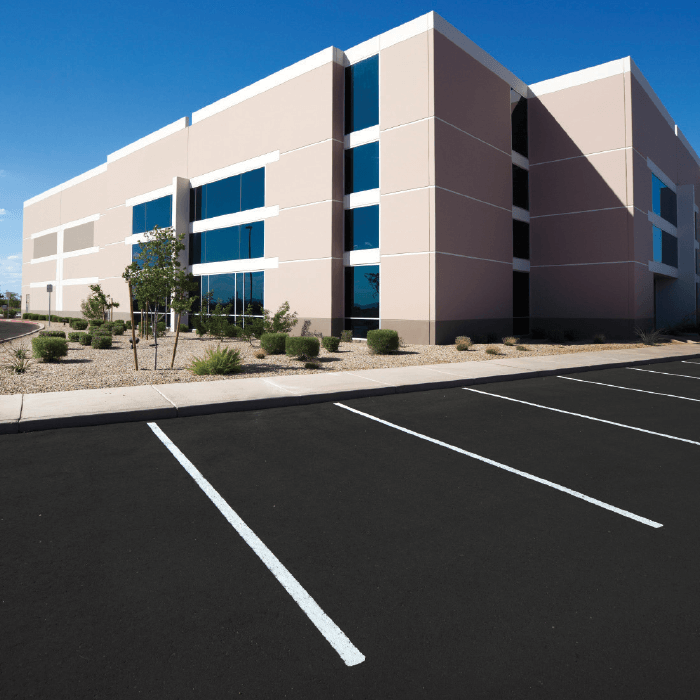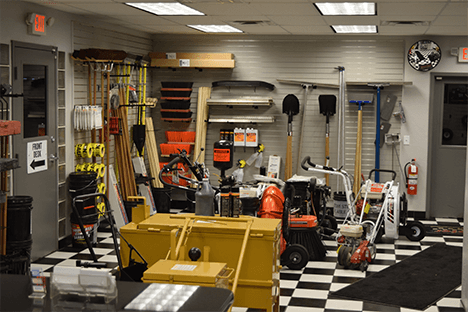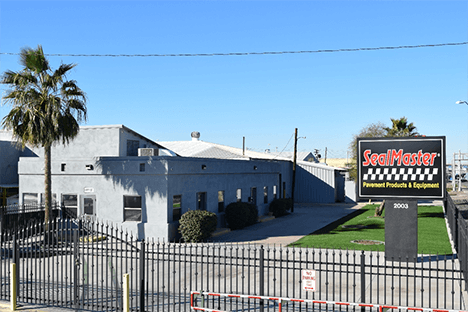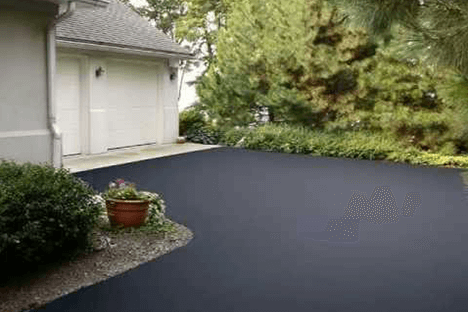 SealMaster is proud to have the largest network of pavement maintenance contractors in the United States. We can help you find the right one for the job in and around Phoenix, including the areas of Ahwatukee, Apache Junction, Anthem, Avondale, Buckeye, Carefree, Cave Creek, Chandler, El Mirage, Florence, Fountain Hills, Gilbert, Glendale, Gold Canyon, Goodyear, Laveen, Litchfield Park, Mesa, Paradise Valley, Peoria, Queen Creek, Rio Verde, Scottsdale, Sun City, Sun City West, Surprise, Tempe, Tolleson, and Youngstown.
Find a Sealcoating Contractor Near You
SealMaster has the industry's largest network of pavement sealcoating professionals. Let us help you beautify, protect and preserve your parking lot, driveway or road.
CLICK HERE FOR FREE ESTIMATES IN:
For all other cities in Arizona, click here.
SealMaster/Phoenix
2003 West McDowell Street
Phoenix, AZ  85009
(602) 253-4660
(877) 253-4670
Knowledge is power. Learn all there is to know about pavement maintenance in our information library.
Simply click on a white paper below to learn more!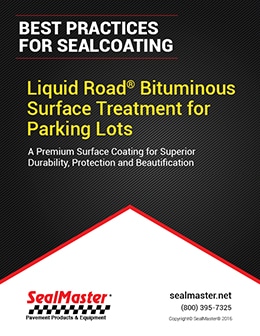 Liquid Road Bituminous Surface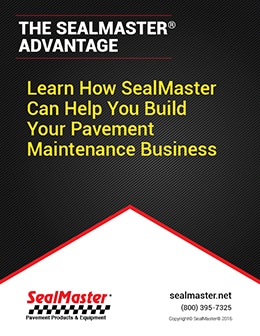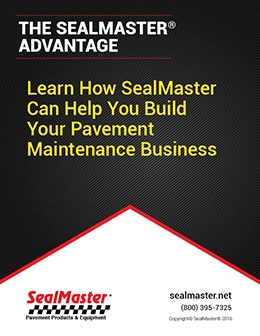 SealMaster Sealcoating Products and Equipment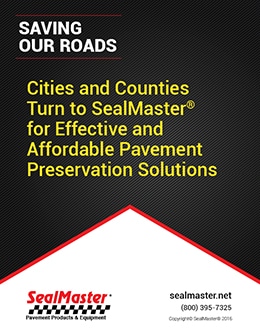 Pavement Preservation for Roads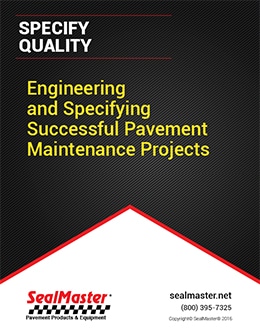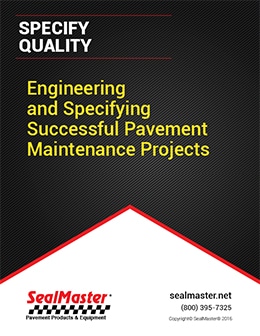 How to Specify Sealcoating Projects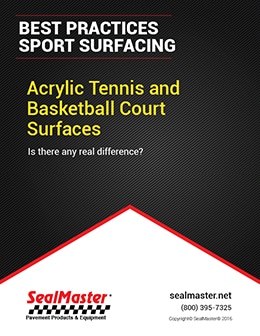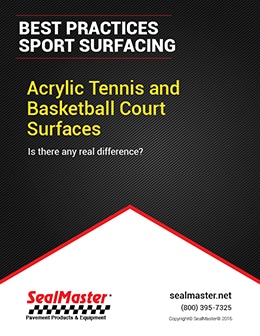 Acrylic Tennis and Basketball Courts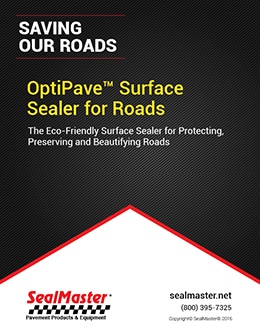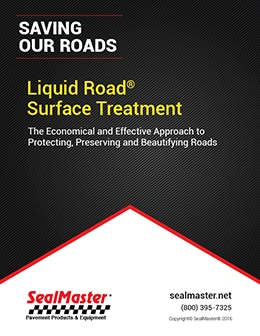 Liquid Road Surface Treatment for Roads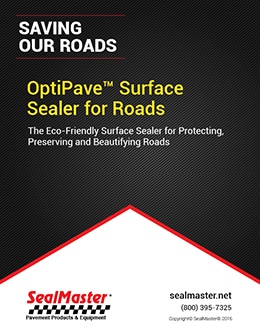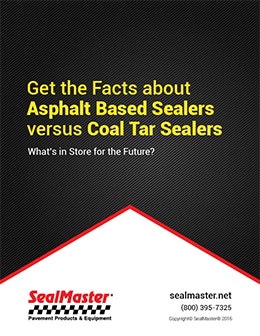 Asphalt vs. Coal Tar Pavement Sealer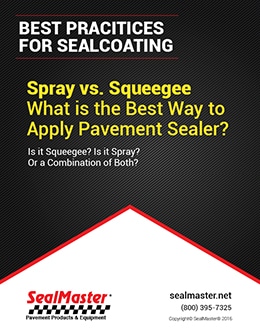 Spray vs. Squeegee Sealer Application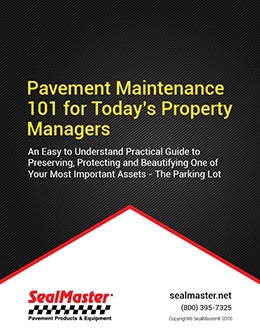 Pavement Maintenance Guide for Property Managers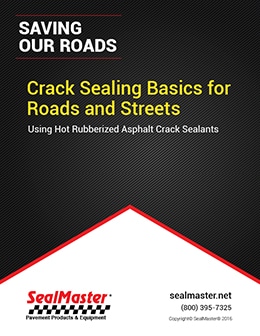 Hot Pour Crack Sealing Tutorial