Sealcoating Contractors Buffalo, NY | Parking Lot Maintenance | Asphalt Repair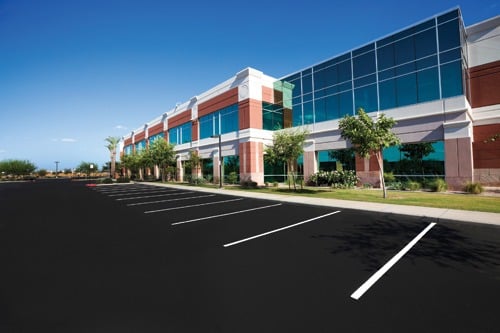 SealMaster / Buffalo
The One-Stop-Source for Pavement Maintenance Products and Equipment
Pavement Maintenance Contractors save valuable time and money with everything under one roof including Parking Lot Sealer, Crack Filler, Asphalt Repair Products, Traffic Paints, Tennis Court Surfacing Products, Sealcoating and Crack Filling Equipment, tools, accessories and more.
Find a Sealcoating / Parking Lot Maintenance Contractor in Buffalo and Vicinity
Schedule your FREE Pavement Inspection and Estimate for Asphalt Sealcoating, Crack Filling, Asphalt Repair and Striping
Our nationwide network of highly trained and experienced pavement professionals are available to provide on-site project recommendations as well as full application services to assure quality results at competitive prices on every project.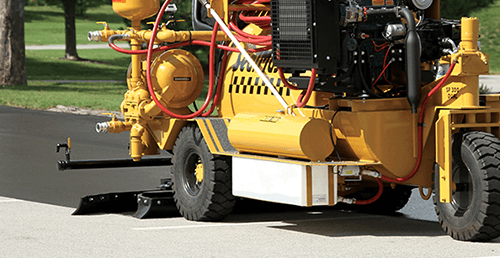 Contact SealMaster Buffalo
Sealcoating in Buffalo
Pavement maintenance services for Buffalo or as some call it the Queen City & Nickel City. The Buffalo area receives some of the sunniest summers in the Northeast part of the United States. That's great for enjoying Lake Erie and Lake Ontario and our wonderful outdoor amenities, but this breaks down the binder in our asphalt surfaces. Couple that with our moderate rain, some pretty heavy snow and significant freeze-thaw cycles, our area can be prone to growing cracks in pavement as well.
Pavement maintenance and preservation is one of the most cost-effective way to extend the service life of your pavement.
Repair and replacement can cost up to six times more than a routine pavement maintenance program. A regularly scheduled pavement maintenance program that includes sealcoating, crackfilling and patching is necessary to maintain your property's safety and curb appeal. With the industry's largest network for contractor referrals, SealMaster can service much of Upstate New York. Whether you live in Tonawanda, Syracuse or Rochester; contact SealMaster for a free pavement evaluation. We even have you covered in Albany down to Ithaca and Elmira.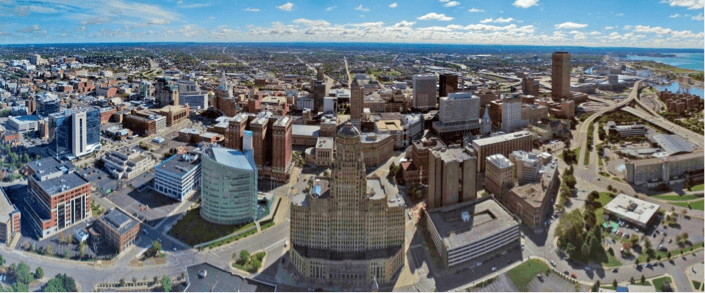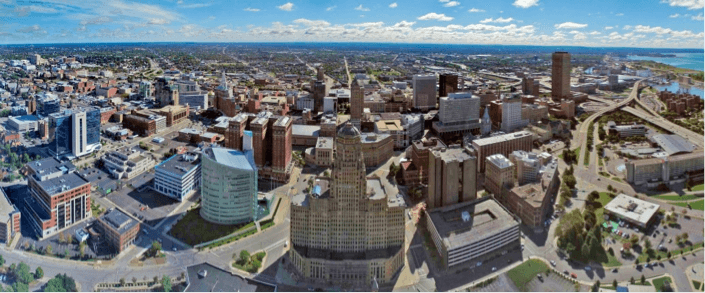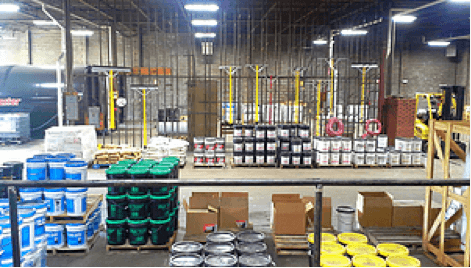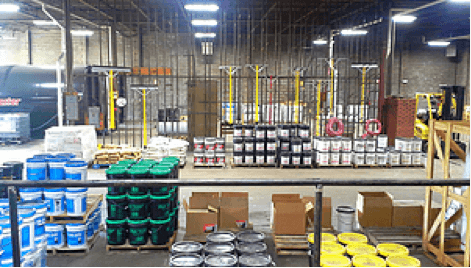 Find a Sealcoating Contractor Near You
SealMaster has the industry's largest network of pavement sealcoating professionals. Let us help you beautify, protect and preserve your parking lot, driveway or road.
CLICK HERE FOR FREE ESTIMATES IN:
Albany
Buffalo
Long Island
Rochester
Syracuse
For all other cities in New York, click here.
SealMaster/Buffalo
555 Ludwig Avenue
Buffalo, NY  14227
(716) 891-4197
(800) 878-4198
Knowledge is power. Learn all there is to know about pavement maintenance in our information library.
Simply click on a white paper below to learn more!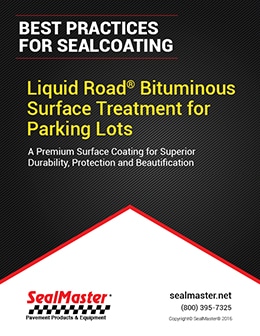 Liquid Road Bituminous Surface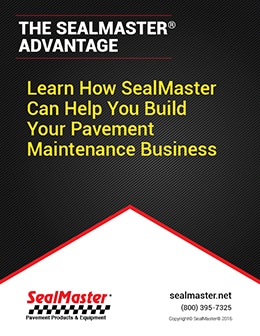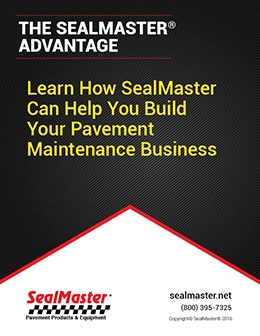 SealMaster Sealcoating Products and Equipment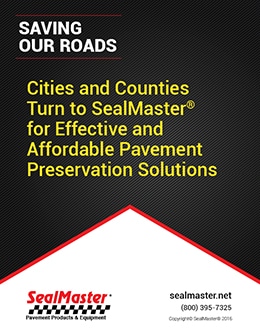 Pavement Preservation for Roads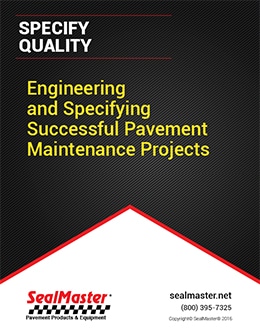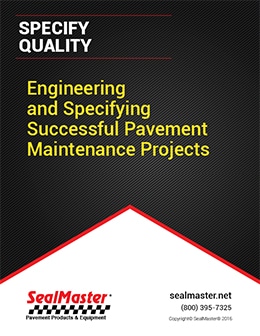 How to Specify Sealcoating Projects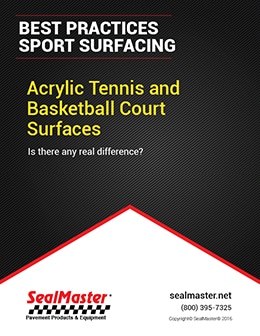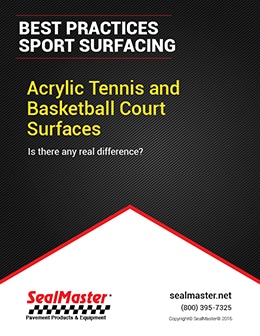 Acrylic Tennis and Basketball Courts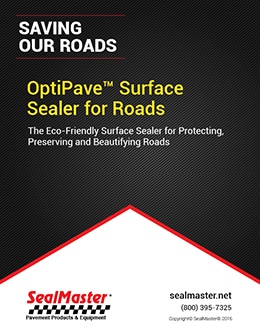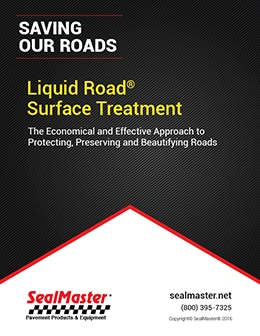 Liquid Road Surface Treatment for Roads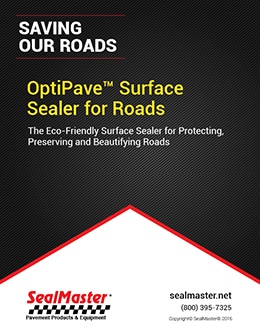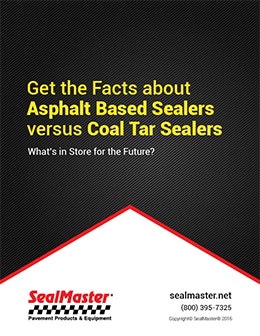 Asphalt vs. Coal Tar Pavement Sealer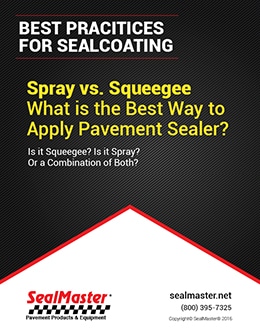 Spray vs. Squeegee Sealer Application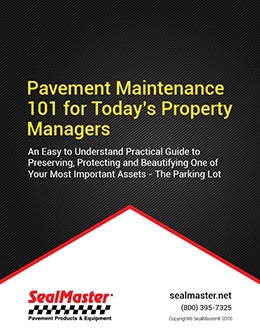 Pavement Maintenance Guide for Property Managers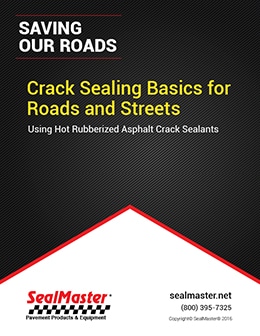 Hot Pour Crack Sealing Tutorial