Sealcoating Contractors Albuquerque, NM | Parking Lot Maintenance | Asphalt Repair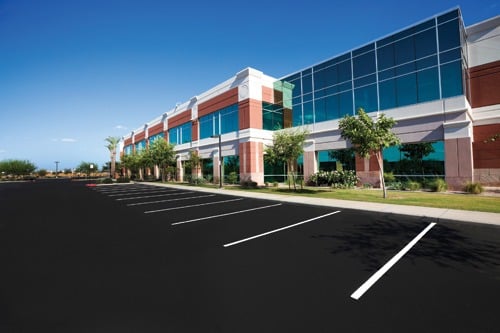 SealMaster / Albuquerque
The One-Stop-Source for Pavement Maintenance Products and Equipment
Pavement Maintenance Contractors save valuable time and money with everything under one roof including Parking Lot Sealer, Crack Filler, Asphalt Repair Products, Traffic Paints, Tennis Court Surfacing Products, Sealcoating and Crack Filling Equipment, tools, accessories and more.
Find a Sealcoating / Parking Lot Maintenance Contractor in Albuquerque and Vicinity
Schedule your FREE Pavement Inspection and Estimate for Asphalt Sealcoating, Crack Filling, Asphalt Repair and Striping
Our nationwide network of highly trained and experienced pavement professionals are available to provide on-site project recommendations as well as full application services to assure quality results at competitive prices on every project.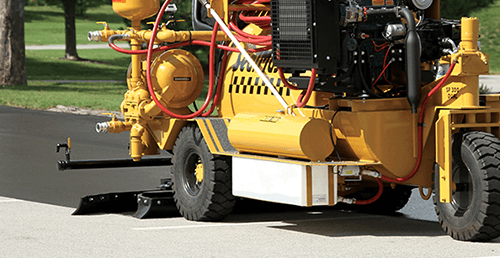 Contact SealMaster Albuquerque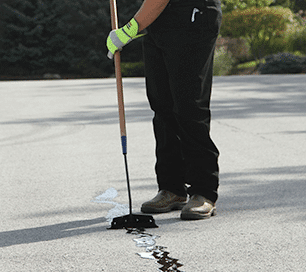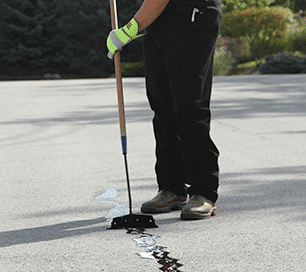 Asphalt Pavement Maintenance and Repair in Albuquerque, New Mexico
You're here because you care about protecting your paved assets and extending the service life of your asphalt investments. Unless your pavement was installed within the last 30 days, it's never too early to start a pavement maintenance plan. Sealcoating over newer asphalt, for instance, protects it from the sun's powerful UV rays, which cause oxidation. Sealer also keeps water from slowly but surely washing away asphalt binder (the "glue" that keeps pavement in solid form). Sealcoating also creates a barrier to help prevent oil and other chemicals from breaking down the binder.
If you're looking for a pavement maintenance contractor in Greater Albuquerque, or any part of New Mexico for that matter, you've come to the right place. SealMaster has been the leading industry supplier for nearly 50 years, so we know who's who, where they are, and what they do best. Sealcoating jobs come in all shapes and sizes, so it's important to find the contractor who has the most experience with the type of sealcoating work you need.
You can more than double the life of your asphalt with routine pavement preservation efforts—to the tune of decades.
Regular maintenance costs pennies on the dollar compared to remedies to fix pavement that is too far gone. It's also about sustainability, protecting what you have to make it last longer and saving valuable resources.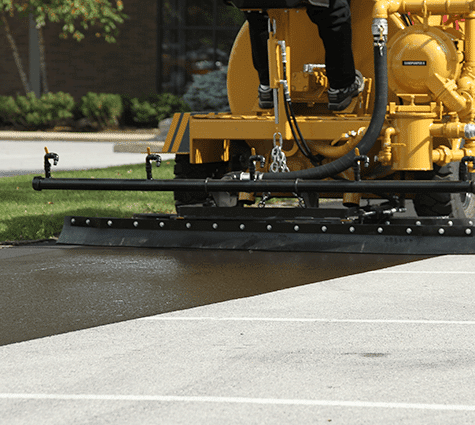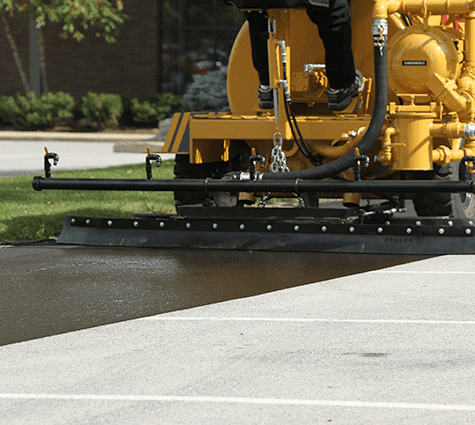 Our network of contractors includes those who perform pavement maintenance work on:
Driveways
Parking Lots
Community Association Streets
Homeowner Association Streets
Commercial and Residential Developments
 City, town, and County Roads
Public and private institutions
Bicycle Lanes
Bus Lanes
Airports
Military Bases
Park Roads
Golf Courses
Tennis, Pickleball, and Basketball Courts
Roller Derby and Skateboard Facilities
Essentially, anything that's paved
We can help you find the right contractor for your job in any of the following towns in New Mexico, and in places in between: Alamogordo, Artesia, Aztec, Belen, Bernalillo, Carlsbad, Carrizozo, Cimarron, Clayton, Clovis, Cuba, Deming, Des Moines, Espanola, Estansia, Farmington, Fort Sumner, Gallup, Grants, Hatch, Hobbs, Las Vega, Las Cruces, Logan, Lordsburg, Los Alamos, Lovington, Mora, Mosquero, Portales, Raton, Reserve, Rio Rancho, Roswell, Santa Rosa, Silver City, Shiprock, Socorro, Taos, Tierra Amarilla, Truth or Consequences, Tucumcari, Vaughn, and Zuni.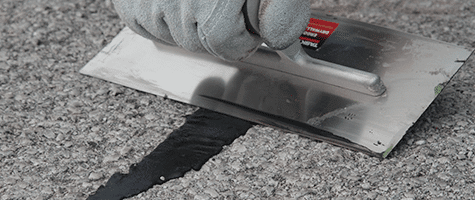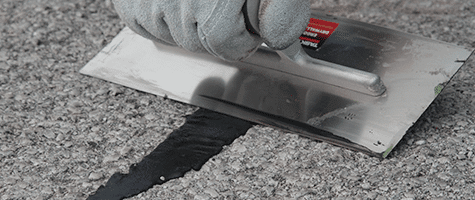 Find a Sealcoating Contractor Near You
SealMaster has the industry's largest network of pavement sealcoating professionals. Let us help you beautify, protect and preserve your parking lot, driveway or road.
CLICK HERE FOR FREE ESTIMATES IN:
For all other cities in New Mexico, click here.
SealMaster/Albuquerque
1924 7th St NW
Albuquerque, NM 87102
(505) 822-8881
(800) 914-8834
Knowledge is power. Learn all there is to know about pavement maintenance in our information library.
Simply click on a white paper below to learn more!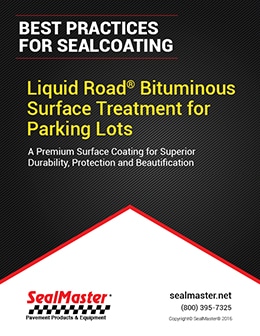 Liquid Road Bituminous Surface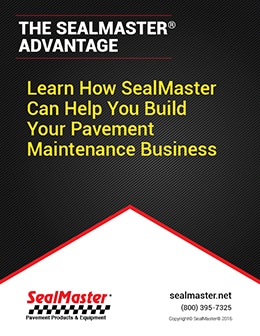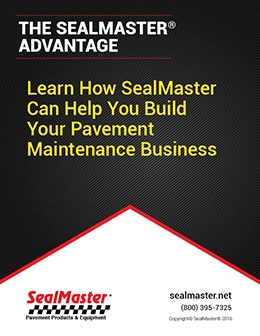 SealMaster Sealcoating Products and Equipment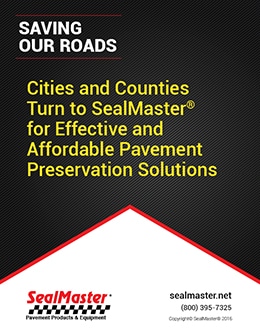 Pavement Preservation for Roads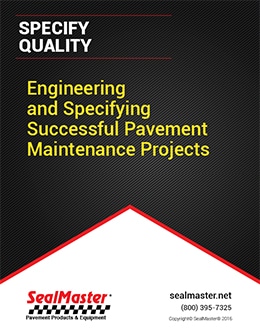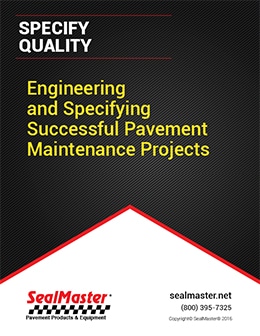 How to Specify Sealcoating Projects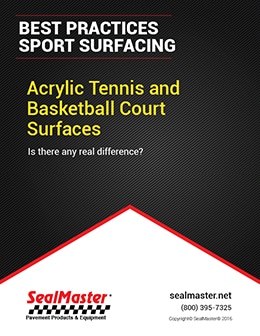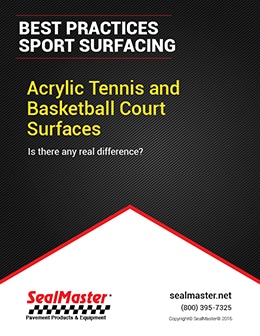 Acrylic Tennis and Basketball Courts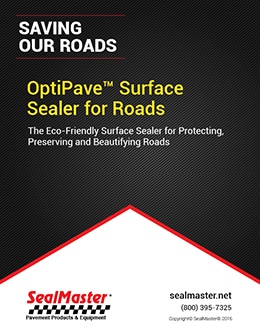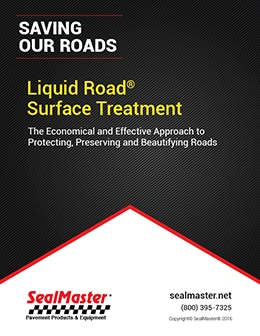 Liquid Road Surface Treatment for Roads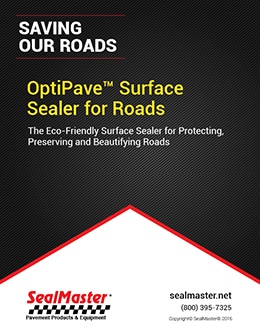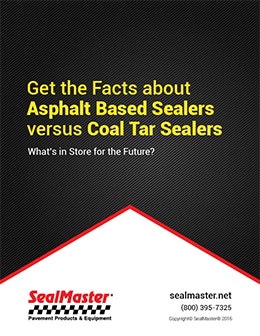 Asphalt vs. Coal Tar Pavement Sealer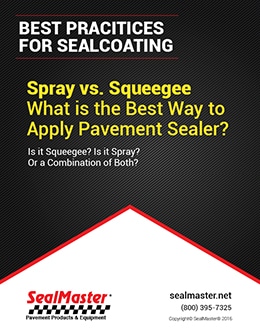 Spray vs. Squeegee Sealer Application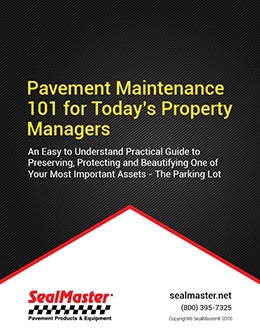 Pavement Maintenance Guide for Property Managers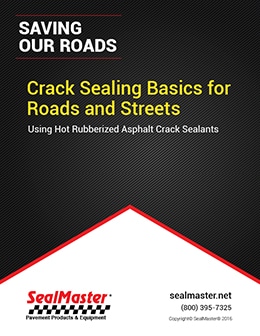 Hot Pour Crack Sealing Tutorial