Spray vs. Squeegee Sealer Application
What is the Best Way to Apply Pavement Sealer? Is it Squeegee? Is it Spray? Or a Combination of Both?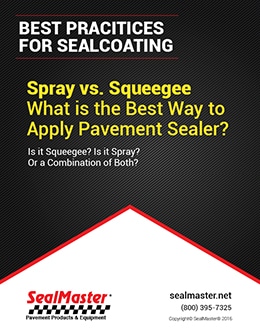 The Sealcoating Industry is virtually split when it comes to applying pavement sealer. Should you Squeegee? Should you Spray? or Both?
Download this FREE white paper to learn what the experts at SealMaster have to say. We have over 40 years of experience studying what works best when it comes to applying sealer.