Hot Pour Crack Sealing Tutorial
A Scheduled Program of Crack Sealing will greatly Extend the Service Life of Roads and Streets.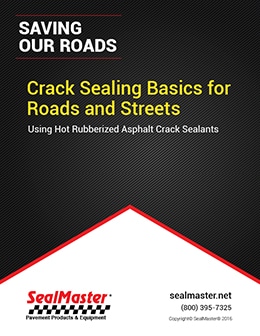 Crack Sealing is the proven method for prolonging the life of pavement by sealing out the damaging effects of moisture intrusion into cracks.
Download this FREE white paper to learn about the latest materials, best practices and technologies for successful asphalt pavement crack sealing.