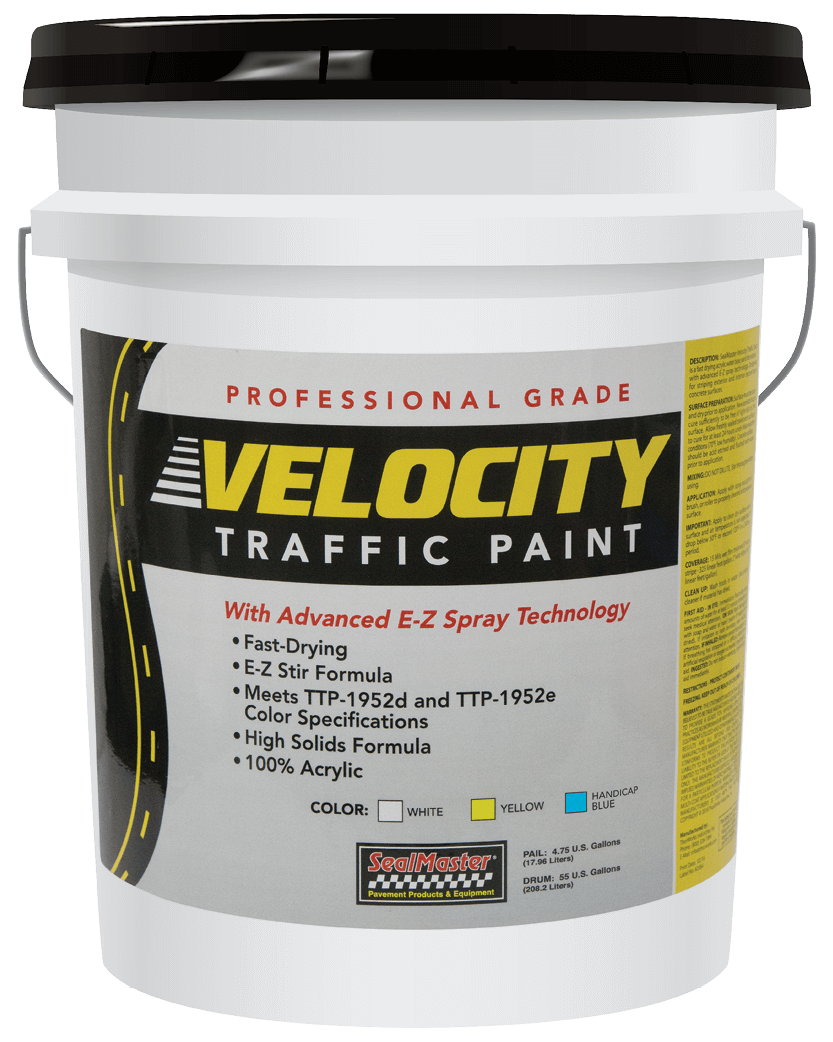 High performance prompts requests for new color
In response to requests for Handicap Blue in the Velocity Traffic Paint line, the new color is now available.  High performance and ease of use of the yellow and white formulas are driving market demand. Velocity Handicap Blue advantages include higher solids, faster dry times and E-Z spray technology.
The new product number for Velocity Handicap Blue in 5 gallon pails is M1278P. The product is not available in 1 gallon pails.