Traffic Paints
SealMaster® features 100% acrylic traffic marking paints with outstanding performance and durability. SealMaster®
features Liquid Thermoplastic in addition to Handicap Blue and FIrelane Red. Our Federal Spec TTP-1952b is also available.
Call (800) 395-7325 for the SealMaster nearest you!
Liquid Thermoplastic Traffic Marking Paint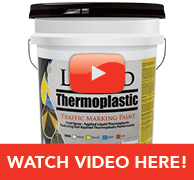 High Performance Traffic Marking Paint • Cold spray-applied featuring hot-applied thermoplastic performance • Applied with standard airless spray equipment
Downloads:
SealMaster® Acrylic Traffic Paint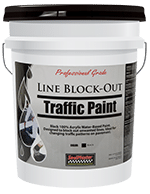 Black 100% acrylic marking paint designed to block out unwanted lines. Ideal for changing traffic patterns on parking lots.
Downloads:
MSDS (PDF)
Spec Sheet (PDF)
GameTime Field Marking Paint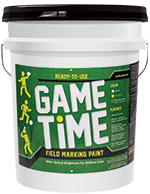 Game Time Field Marking Paint is a fast-drying latex paint designed for marking playing lines on natural grass athletic fields.
Downloads:
MSDS (PDF)
Spec Sheet (PDF)